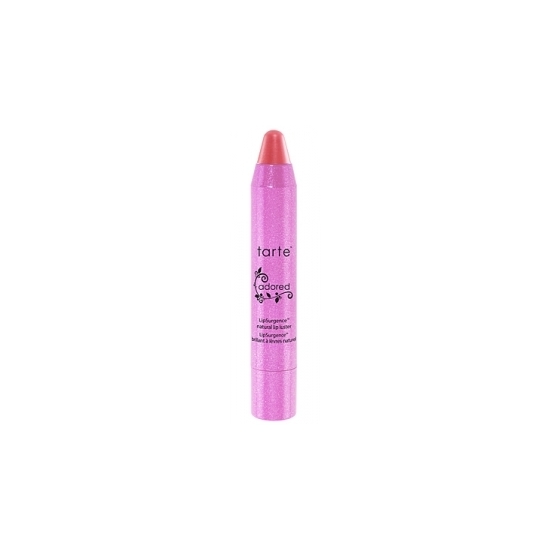 Rollover image to zoom
Reviews

Fun wearable color
I did not thought this bright pink color will look good on my olive kinda tan skintone. But to my surprise, I look good and i think it brightens up my whole face. It is sheer, so u may need to apply more than once to build up the color to your liking. And I just love the tingling minty feel to my lips....so refreshing! Product wise I wud have given this a 4.5 rating, bt because I was happily surprised with the way it looked on me I had to give 5 :)

#Winning!
I purchased this set for only $25-$28 at Sephora. I had been eyeing this product for a while b/c I hear everyone raving about it. When I saw the gift set for the price of about buying just one I thought I would pick it up and try it out :) I can't believe I waited so long to try these out! They are super moisturizing on the lips, the pigmentation is super good and you never have to sharpen them! I wish the individual lip stains weren't so expensive.

beautiful colors, stays on lips
i have a few of them and love them all...the colors are beatiful, my favorites are amused & sweet...they stay on for a while and are a little minty..very moisturizing for color, that's a plus!

Perfect for Summer
I received this product at a Beautylish event, and I have to say it has become my best friend.
It's so moisturizing that it feels like a balm on my lips. It has a natural sheer coverage, with a bit of shimmer in it. I got mine in Fever, but I also bought Pouty because I loved it so much.
I hate having too much on my skin during the summer because it's so hot out, so this is just a light color that can work with any outfit. It looks very natural and almost like my real lips.
There is a slight minty tingle to this product as well, which makes my lips feel cool. I love that the packaging is like a little marker, with a twistable bottom, so I don't have to sharpen. It's super convenient for girls on the go.

Adored Adored
I absolutely Adored Adored. Its a smooth creamy baby pink with a little rainbow shimmer. The baby pink is smooth, but not so milky that you can't see the color. It is radiant for a light pink, bc of its lustrous texture and sparkle. I love Tarte for their more natural products, and this is no exception. The peppermint tingle leaves the lips slightly exfoliating, and tingling, but not an adverse or allergic reaction type of tingle. I recommend this line of products...Buff is next on my list.

There are 3 different types of these. I really like the matte one and I think it's the luster one (whichever excludes the glittery ones because I just don't like glitter). They're FANTASTIC. I kind of dislike wearing lipstick because it just feels so unnatural and I can't stand eating or drinking with it on. However, these feel more like a lip balm, and their colors are just to die for!
---