Call Of The Wild Amazonian Clay 8-Shadow Collector's Palette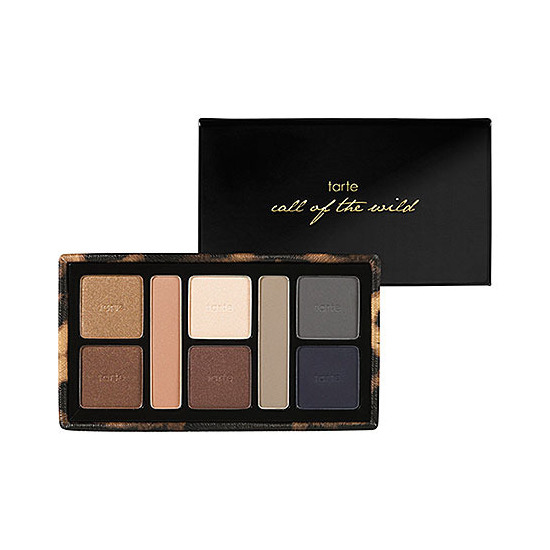 Rollover image to zoom
Reviews

Awesome Pallete
This palette was a great tool when I went to Durango, Co this spring break. It worked great with everything I wore. It was easy to use and didn't feel heavy on my eyes like some shadows. I didn't have to use a primer with it and it stayed on for about seven hours. My lids did feel some what moisturized when I took it off. I totally recommend it for the girls that love smoky eyes!

Jacqueline H.
Aug 27, 2013
Not Impressed
When I saw this palette online, I was quite intrigued because I had never tried any of Tarte's shadows before, and I liked the balance and shift of shades and finishes of this palette. Well, when I received this palette and swatched some of the colors I was less than impressed. I did a few applications with this palette and here's what I think:
Is this a horrible horrible palette? No...Is it anything special? Absolutely not. Does it inspire me to purchase other Tarte shadow palettes? No. There is absolutely nothing special about this palette at all. Well,wait....I do like the construction of the palette: Relatively compact and durable. It's the perfect size to throw in your overnight bag or kit,and I like the f aux leopard print trim.
In terms of color combinations, you can get a lot of different looks out of this palette which is nice, and I like the duality of the warmer 'Jungle' type shades versus the cooler navy blue and gray shades. Meow, Jungle, Call,Instinct, and Wild are the warmer shimmer shades, and Lynx, Primal and Roar are the cool matte shades.
I must say, the matte shades are the most horrible matte shadows I have ever had the misfortune of using. They have the consistency of chalk, and it takes forever to build up a decent gradient with these matte shades, and no one should have to work that hard to get a decent buildup with a higher(ish) end brand like Tarte. I get agitated just thinking about how much time I wasted on these matte shades. On the other hand, the warmer shimmer shades are much much easier to work with, but they are nothing special in terms of pigment ratio and durability. The only reason I gave this palette 2,5 stars was because of the ease of working with the warmer shimmer shades. In my opinion,this palette isn't worth the money and I'll never purchase another Tarte eye shadow palette ever again.
---