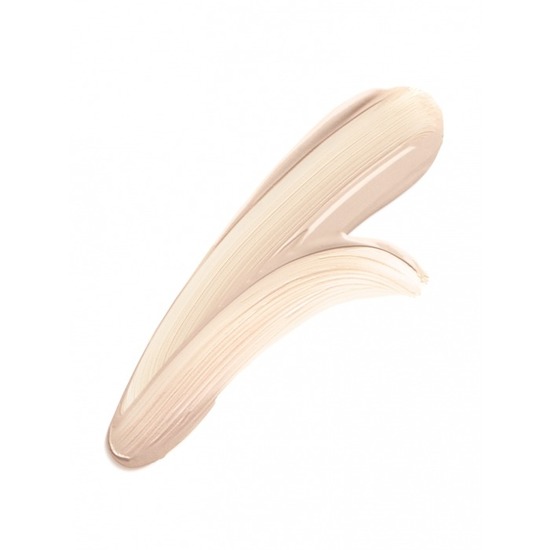 Rollover image to zoom
Reviews

This bb has too much amazingness for a "Quick Take"
This IS an amazing bb cream. I have had acne for a long time. So acne scars pretty much everywhere. I have NEVER come across a BB cream that covered them almost completely. Let alone a primer! It stays put when I'm sweating pretty well. Also, it blends in really well. At first I was worried it'd be too dark but I bought it anyway in hopes it'd lighten up when I put it on. It did amazingly well! I even tried putting it on my friend who has lighter skin than I and it worked almost perfectly. Enough for her to be completely comfortable going to the mall with it on. I kid you not, this is amazing. Though it's a bit heavy after a little while... It's worth it.

LOVE
I just bought this BB cream and after having tried one from another brand I did not have high expectations. I have to say that it blew me away! This BB cream actually gives you coverage! When I first started looking for BB creams I was looking for one that would provide enough coverage that I could get away without having to wear a foundation on top of it. As a freelance makeup artist I try to take care of my skin by not doing too much with it when I am at school. This BB cream gives beautiful BUILD-ABLE coverage! For me this was a bulls eye and a must buy. It comes in 4 shades, however Tarte does have a BB foundation that comes in more shades. I highly recommend this product.

🙌
Absolutely love this, I have oily and acne prone skin so I'm always nervous when trying new things, I tried this and haven't had any problems yet, I do wish it was cheaper, $35 seems too much. I'm a NW40 in MACs pro-long wear foundation, if that helps you try to find your color if you purchase this online

Perfection
I absolutely love this bb cream. I was looking for a product to replace my regular MAC foundation, and now I'm never going back. This goes on velvety, has full and buildable coverage, and looks so natural and radiant! I would warn that a little goes a very long way, so don't waste any. Definitely a must have product.

HOLY GRAIL BB CREAM!
I don't need much coverage, but still like having a decent amount. This BB cream has the perfect amount of coverage for me! It gives my face a flawless look and is super easy to blend. I usually use my fingers or my Real Techniques buffing brush (an amazing combination btw;)) to apply it. I haven't broken out from it yet and I have pretty sensitive skin. And SPF? Another bonus!!:)

Best BB cream ever.
A primer, Sunscreen and BB cream in one? Amazing. I really like using this to even out my skintone and it gives me just the right amount of coverage to still look really natural. It is a little pricey, but worth every penny! I like using my hands to blend this in or my real techniques experts face brush. Did I also mention it makes my skin feel really smooth ;)?

One of the best ones I've tried
I received this BB cream as a sample and loved it after the first use I immediately bought a regular size tube. I've used it by itself and it's damn good, but I LOVE to put it on then apply the Amazonian Foundation in the same shade and it's the ONLY way I will wear either. They work great together to give me even and beautiful looking skin. I don't wear foundation regularly so I can't say it's corrected any skin imbalances from it's use since I don't use it enough to have any results, but I always forget to take it off at night so I sleep on it and I feel it does help moisturize and DOES NOT clog pores or cause breakouts. I have found two great face products and I don't ever want to try another foundation or BB cream/primer :D

Love this BB Cream!
I love this BB Cream! It feels lightweight and works great. The only thing I don't like about this is firstly, the smell. There's a unpleasant smell when I first apply it but after a few seconds, the smell is gone. Secondly, its a little expensive, I think it was around $40 when I bought it
---