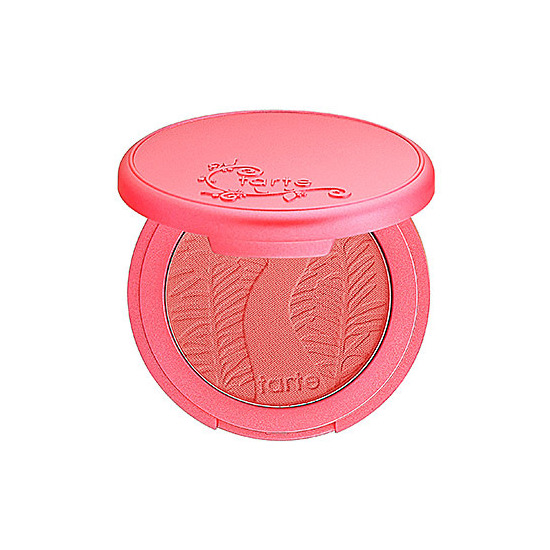 Rollover image to zoom
Reviews

No Longer Available D.
Oct 10, 2011
Dollface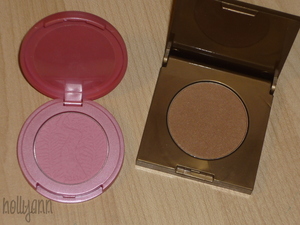 I got a blush in Dollface which came with a bronzer from Sephora. I love this blush! I have been using it a lot! It's very long lasting! For myself, it was more than 12 hours! You can use this blush lightly to give you a nice flush of color or build it up for a more dramatic color on the cheeks! The only con, the PRICE! Other than that, this blush is amazing! I would definitely recommend this blush!

Lasts very long!
My skin tone is pretty fair so one of my biggest makeup pet peeves is when my blush fades throughout the day bc without blush I just look ill (lol)..seriously im that pale. I have this blush in "blissful" & while it may not last the stated 12 whole hours it does last for a while! I would say about 7 hours? I have never really timed it lol.
The blush is pretty much a matte finish & looks very natural on my skin. They also have a great range of shades so im sure any one can find a shade they like :)

Jacquelyn J.
Oct 04, 2011
The best blush that I've ever tried!
I am in love with the Amazonian Clay Blush! I ordered this blush a few months ago and I got Tipsy and it's a gorgeous coral blush! I wore that blush all summer long and it really makes my cheeks glow! I use it with NARS Luster blush as highlight and it's really pretty together!

most beautiful orange blush i own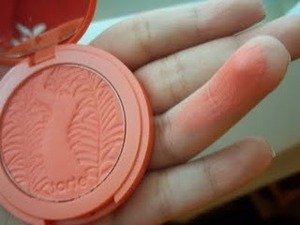 Hello Im Kiki & I am a Tarte amazonian clay blush-holic haha hey ladies i love this blush so much i own the color tipsy its gorgeous i been wearing it every day since i got it i love how smooth it is and it has no shimmer HALLELUJAH !!! its hard to find a coral or orange blush now a days w no gold shimmers!! its super pigmented and the color payoff its amazing! its not chalky not ashy? its super smooth and easy to blend easy to work with super buildable and perfect for the summer .. if u are looking for peachy flush of color u can do that with this blush or u can create the most beautiful bronze glow face makeup look too this blush adds such a beautiful cheek color i love it ! i got mines at sephora for 25$ i have a blog post w lots of pic of this blush if u wanna see them at http://kikilovesmakeup6.blogspot.com/2011/07/haul-tarte-amazonian-clay-blush-tipsy.html and i have an orange blush tutorial ft. this tarte blush also at my YT channel @ http://www.youtube.com/watch?v=b5NPgu8k1bc xoxo-kiki

Holy grail fo sho.
When it comes to most blushes, they tend to stay on my cheeks and look great for about 3-5 hours and then fade into some sort of icky washed out type deal. Not this guy though! This blush stays vibrant and smooth ALL day long. It really does last for 12 hours. The pigmentation is amazing and the fact that it was literally baked in the sun is sort of a fun little extra bonus! It comes in a bunch of different shades and I think it's a product that would be great for any season/occasion/skin type. I get oily in my T-zone but this product doesn't sink into my skin at all like some blushes do. I absolutely ADORE this and can't say enough good things about it!

I went into Ulta looking for a bronzer and walked out with this blush instead. I tried it on and this truly had me blushing. I'm in love with this lol. I must say that Blushing Bride is my favorite blush at the time. I was a little skeptical at first that it wouldn't show up on my skin tone because I have dark skin but it's great. It's long-lasting and gives amazing color payoff.

My HG Blushes!
These blushes are so amazing, I now have 12 colors! They all look great on my medium skin tone, I'm partial to Exposed and Blushing Bride, but I have a few from limited edition sets. It really does stay put and works on both oily & dry skin. I used to be combo/oily, but over the last month my skin has gotten so dry. Didn't matter, they look great! They are very pigmented, I basically just pat my brush on the compact to pick up color & get enough. They will last a very long time because you need to use so little. I even have Flush, the darkest, and it looks gorgeous!

BEST BLUSH EVER!
I recently bought this blush in the colour Exposed just to try it out. The packaging makes this colour look brown, but its really just a pretty dusty pinky neutral-ish colour. I love it! I have fair skin and many blushes can be pretty overbearing for me but this is perfect and lasts much longer than most of my blushes. I will defiantly repurchase, I want to try more colours too! :)
---