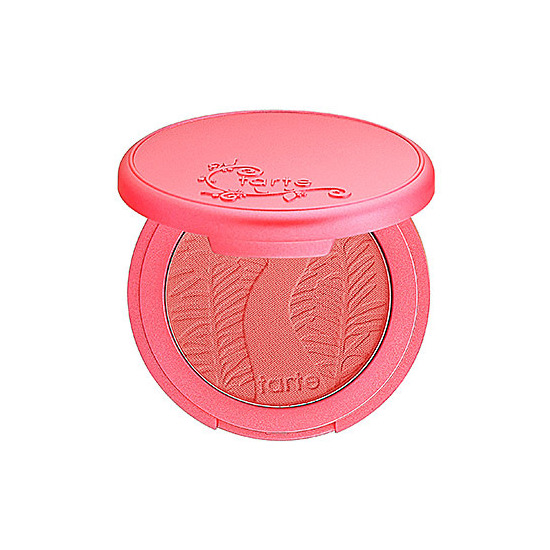 Rollover image to zoom
Reviews

AMAZING!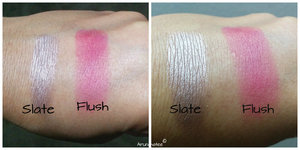 I dont see the shade "Flush" here. Anyway these blushes are definitely worth the hype. They are insanely pigmented and really really long wearing. I have had around 7-8 hours of solid wear out of them. 'Flush' is a vibrant pinkish berry shade which looks utterly scary on the pan, but transforms to a very natural color on the skin. I have medium olive skin tone and I just need the lightest swipe to get the color show up beautifully on my cheeks. I lovvve tarte :)

The name says it all!
This blush is amazing! I found myself in a bit of a conundrum when I arrived in Florida a little over 2 yrs ago for my sunset beach wedding with NO MAKEUP! I rushed to my nearby makeup store, and the ladies were excited to help me find the perfect colors for my wedding! Dollface....as soon as she said it, I knew I'd be in love! I'm just finishing up my 3rd one, and while I still like to use something to give a fresh look (benefit lolli tint & smashbox O-GLOW are my current fresh-face fav's), I don't see myself being without my Tarte Dollface! ❤️ it!!

Can't wait to buy more!!!
Picked up the shade "exposed" while I was in the States in January. I chose this as it was the most neutral shade they had in the Sephora I visited. All the shades were gorgeous and appeared vibrant in the pan. When I applied the blush it goes on quite sheer so can definitely be built up to the colour you want, so going to pick up some of the other colours when they finally come over to the UK this year!! It is definitely long wearing and the packaging is just lovely. I especially like the pattern imprinted into the powder!!

HG BLUSH!
I am officially in love with these blushes. So pigmented, so long-lasting, and reasonably buildable and blendable. Everything about this product is just lovely. I have Tipsy, Exposed, and Peaceful, and they are my favorite blushes of all time. If you are looking to buy this and are hesitating for some reason, make the right choice and add one (or more...) of these babies to your makeup arsenal. They are well worth the price. Plus, the packaging is so cute!
---