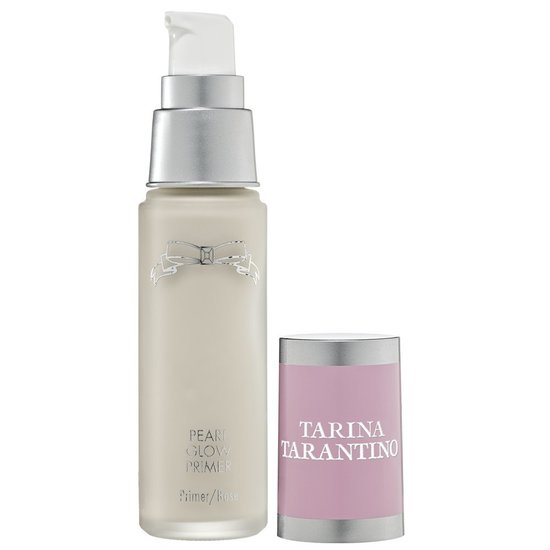 Rollover image to zoom
Reviews

I don't understyan the bad reeviews. I love this primer! I let it soak in and set and it makes my makeup last all day and keeps my face oil free! I love the consistancy and when worn alone it's soo pretty. It does a great job of primeing. I'm not purchasing the full size because it's on the quite expensive side.

I like this, but not as a primer because it does not work well as a primer at all. I use this under my foundation where I would hilight my cheeks so that it gives a soft glow when I layer my foundation over it. I got this as a sample from sephora, I'm not sure this is something I would purchase since I have so many cheek hilighters and this wasn't something special.

Not for me...
got this free deluxe sample from sephora and when I ran out of my MAC prep+prime, I tried the pearl glow primer...it Made my face breakout and instead of a pearl glow, it made my face looks darker and dried-looking...weird. This is a miss for me.

Not really a primer, more of an illuminator
I got a sample of this, and I'm glad I didn't pay for it. It doesn't do much as a primer. It didn't make my skin feel smooth or prepped for foundation. It did add a slight bit of pearly glow to my skin, but it smelled weird and felt dry. After applying foundation, my skin was visibly dry. My foundation did not last nearly as long as it does when I wear it with no primer.

Did not like this product
The application was smooth and simple, I applied it with my fingers and everything seemed fine but when I was applying my foundation I noticed my 'skin' was peeling off. As I started paying close attention to this I noticed it was the primer. I really didn't like how this made my skin look because it made it look extra dry and flaking.
---