Prime Objective Skin Perfecting Face Primer SPF 20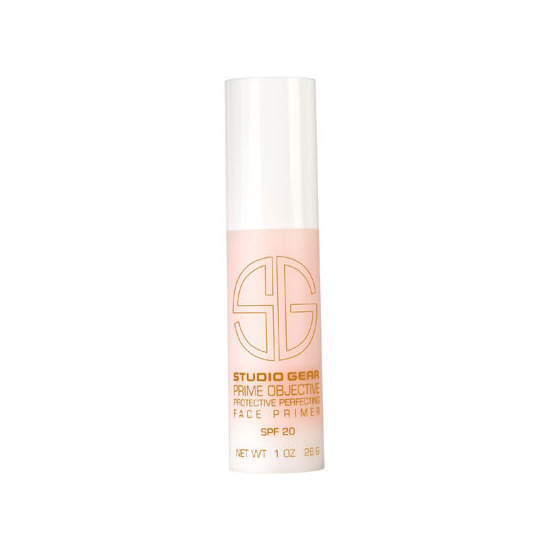 Rollover image to zoom
Reviews

Great Feel.
This primer is a solid performer, and gives my skin the finish and feel that I want.
I have tried a lot of foundation primers and have liked a lot of them, but it wasn't until I tried this one that I was truly blown away. It doesn't wear too differently from other primers; most of the ones I've tried have lasted all day for me. It's the feel that this one has on the skin that I really like.
I usually use primers like Too Faced Primed and Poreless, Smashbox Photo Finish and Urban Decay Complexion Primer Potion--Pore Perfecting, because they fill pores and leave a smooth surface. But I find that all three of these leave my skin feeling too powdery, like there's buildup on my face.
I thought I was using the wrong product, and tried Urban Decay Complexion Primer Potion--Brightening and ULTA Professional Hydro Prime, which brighten and moisturize skin, but they left a filmy feeling.
Studio Gear Prime Objective fills pores and smooths skin, but doesn't feel too powdery or filmy. It leaves my skin feeling like super soft, healthy skin. When I put foundation on top, it leaves a very natural finish, not powdered-down, not plastic-y. Just very natural. It's a great base to keep my makeup on all day, and once it's on, I don't feel it, or smell it, or think of it, because my face still feels like my face instead of a mask.
I received this product as a free gift with purchase from Ulta. It's not something I would have purchased on my own, because the 1oz package has a $35 pricetag, and I have quite a stash of face primers. But when this is gone I'm going to repurchase, because this is the best face primer I've tried, and honestly, the other face primers I've tried run between $25 and $40 per oz. so this isn't priced outside the norm.
---