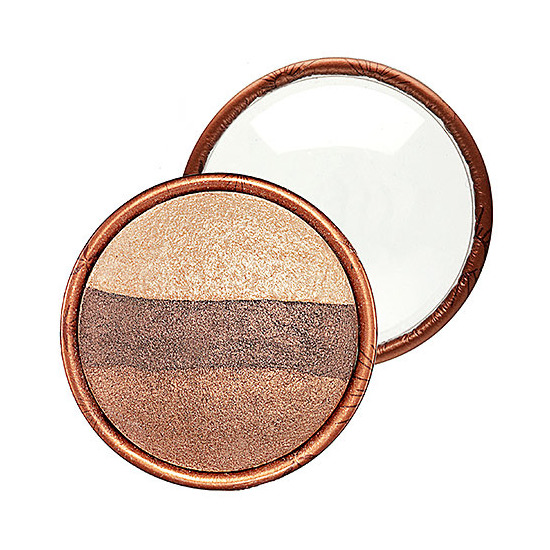 Rollover image to zoom
Reviews

Shimmer Shadow - Soft & Easy to Use
If you love shimmer shadow, then this product is for you!
For this specific color palette, the colors work just as well together as they do individually. They are very easy to blend and and look great if they are applied with eye shadow primer that has some sheen to it as well (such as Greed or Sin eyeshadow primer from Urban Decay -- since both primers have gold/bronze hues, they really allow the shadow to completely blend against the skin nicely).
I would suggest these shadows if you're going for a soft look that's easy to blend looks more natural.
If you're looking for a sharper look, these wouldn't be a good match. However you can use the lighter shade as an eyebrow contour with other eye shadows as well as using them on your cheeks/face if you want to add some shimmer
The sun and certain lights beautifully illuminate the eye due to the shimmer embedded in to the shadow.

I've never tried eyeshadow that complement my skin tone as well as this trio has. the golden colors go perfectly with my complexion, not too warm or too cool, but just right. the shimmer is fine enough that I can use the lightest shade as a highlighter. great for natural, glowy, everyday but extraordinary looks. a pleasure to use.
---