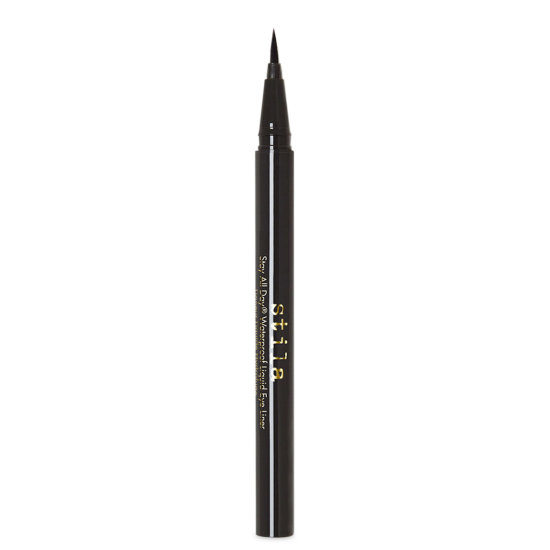 Rollover image to zoom
Reviews

*Used* To Be The BEST Liquid Liner!
I have bought more of these than I could possibly remember in black, snow, dark brown and midnight along with other colors I don't use as often. Sadly, this used to be one of my daily go-to liquid liners since it was super pigmented, the pen flowed beautifully (usually not a pen liner fan) and it was INSANELY budgeproof and waterproof! That's SUPER important for me since my eyes are sensitive and I have allergies so my eyes water a lot! These liners could handle it though! A friend of mine used to call it 2 day liner because hers would last that long in work situations. SADLY they just don't hold up anymore! I don't know what they changed, but PLEASE change it back Stila! It really was a 'Stay All Day' liquid liner for years! Now it wipes off! I haven't changed anything nor have my friends and it just doesn't have the staying power anymore! I went out one day with winged liner and my left eye watered a tiny bit and POOF my left wing disapeared like my eyes were watering waterproof eyemakeup remover! I didn't have the liner with me and couldn't walk around with one wing so I dampened a tissue with water and the other wing came right off!!! I once had it stay on my hand for 2.5 days through a gazillion hand washings and two showers! It's not just one faulty liner either. I bought a few more in hopes and my friends did too....they're just not the same formula anymore. SO SAD! They were on my holy grail list!

Works!
I went into Sephora looking for an eyeliner that will stay on through intense workouts. This didn't budge at all through 3 hours of sweaty volleyball practice. The color is intense and it applies fairly easily but not as easy as other non-waterproof liners that I have. The tip is somewhat stiff and it can be hard to draw a line if you have eyelids like mine that are pretty wrinkly and tend to snag and cause the liner to skip. I'm also pretty shaky with my hand. So I work slowly with this liner and pull my lid from the outer corner tight so that it doesn't snag. It really does last!!! It didn't come off at all during my sweaty volleyball session-- and I SWEAT a lot! I give it 4 stars because it isn't as easy to apply as other liners I've tried. Waterproof--YES. Ease of use-- depends on your type of eyes and technique.

Amazing! Lasts all day no smudging!!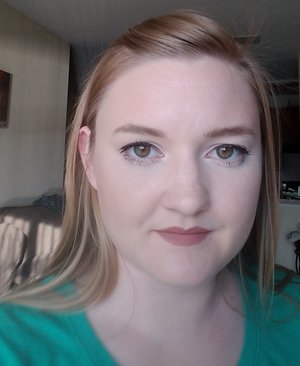 I have extremely hooded eyes I could not were winged eye liner because it would always smudge onto my eye lids and is end up just a black mess. This eyeliner actually does not transfer onto my upper eyelid and my wing stays nice and sharp though out the day!!

Sadly Disappointed
I've been hearing about Stila liquid eyeliner for ages and I was really excited to finally try it for myself, so I am really disappointed with my experience. It went on almost transparent and was hardly buildable because whenever I tried to go over the same line twice, it just took the product right off like a dry erase marker or something.
I like how fine the lines are, but the watery consistency and lack of pigment made wing tips impossible. A couple hours after applying my makeup, I brushed my eye with a finger and the product crumbled off and disappeared. I didn't even need soap or makeup remover to wash it off. Just a little water. Everyone else has such good experiences with Stila eyeliner that I just don't know what to think. Maybe I just got a messed up batch?

Best Liquid
This liner has recently come out with two colors for spring, Indigo and Brown. I am absolutely in love with this liner. I wear it almost everyday!
I usually have long days. Usually because I have both school and work. This liner stays on without fail. It doesn't smear, rub off, or fade. It's also truly a carbon black. Since the black is so pigmented, it works so well to create a dark cat eye.
I love the felt pen. The lines can be as thick or as thin as you want. It also doesn't start to break apart like some other felt tip liners I've tried.
My favorite.

Went to Ulta and tested this on my hand just to get a feel of the pen. I gave it a few seconds to dry and then rubbed it with my finger. And again. Like really hard. Didn't budge at all. Seriously amazing, stays on through accidental naps and everything else. It's on until you take it off.

Not working already at first trial
I am a really happy customer of Beautylish and you guys have the fastest shipping and best service. But this brown Stila Eyeliner was a really big fail for me. I've bought this and the black liner and I must say that I love the black Eyeliner. It is truly a dark black and it lasts the whole day. Today I tried the brown liner for the first time ( I wanted a brown Cat eye look without any eyeshadows under it) and the brown Stila liner was patchy and even with going over it a few times it was dried out and i could get an intense liner. I would return the item but i am from Switzerland. So it is more expensive for me to send the producte back than the product itself costed. I am really disappointed with this product. DO NOT BUY!

LOVE IT
So I got this eyeliner because a sephora worker recommended it to me when I was on the look out for a good liquid eyeliner. That was last year when I got my first one which just tells you they last FOREVER because just yesterday I bought my second one. So they are long lasting, but it is also the perfect eyeliner, it's smooth and easy and it stay put until you take it off

Easy to apply, makes me cry.
I have an insane case of the jitters in the morning because I'll have went so long for coffee. I prefer felt-tipped liners as they are so much easier to control. I loved the effect of this liner, but after an hour or so it would just flake off of my eye and into it so I was constantly teary and red-eyed. It wasn't worth it as I've found similar liners from the drugstore that didn't end up hurting me.
---