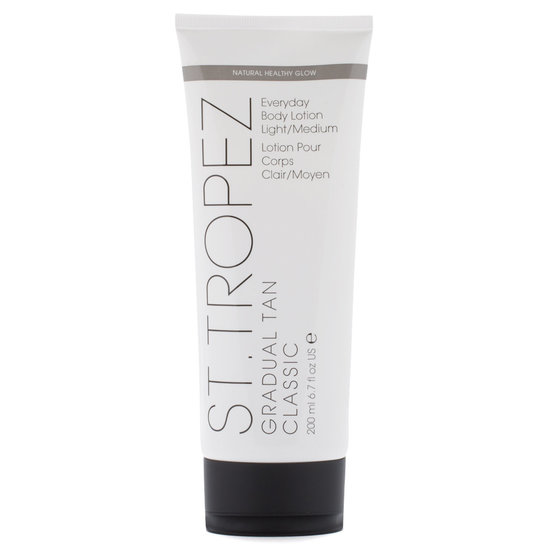 Rollover image to zoom
Reviews

Special Event Must
Whenever I have an event or night out planned, I start using this about 5 days beforehand. By the day of the event, my skin is a radiant an even shade of gold and touch-ably soft too. The subtle color helps to blur some discoloration on my legs (which I have always been self conscious about). Using this lotion really makes me feel confident in my own skin. Plus it makes my legs look like I am Giselle or Beyonce, seriously.
PSA: Wash your hands immediately after application if you choose not to use the tanning mitt.

The BEST!
This is my holy grail of self tanners! It definitely turns me the nicest shade of golden brown, NOT orange at all. I love that it is build-able over a few days and being a gradual self tanner, it actually doesn't have that "smell" you would normally get from a self-tanner. It also doesn't streak or stain your sheets, which is a pet-peeve of mine!

Love!
I got a sample of this self tanner in my ipsy bag this month and i absolutely love it! It makes your skin look golden, not or/yellow. It doesn't get blotchy once its getting old it just slowly starts to fade away! love it and definitely recommend it!

The Best Self-Tanner!
This stuff moisturizes really well, and the scent is so wonderful! I wish they would bottle the scent in a spray! The lotion goes on evenly and gives a nice gradual color. Make sure to wash your hands or even better use an application glove, because it will leave your hands looking bronzed but not in a good way. It is much better than the other cheaper self-tanners like jergens, and well worth the money.
---