Naturally Clear Green Tea Cleanser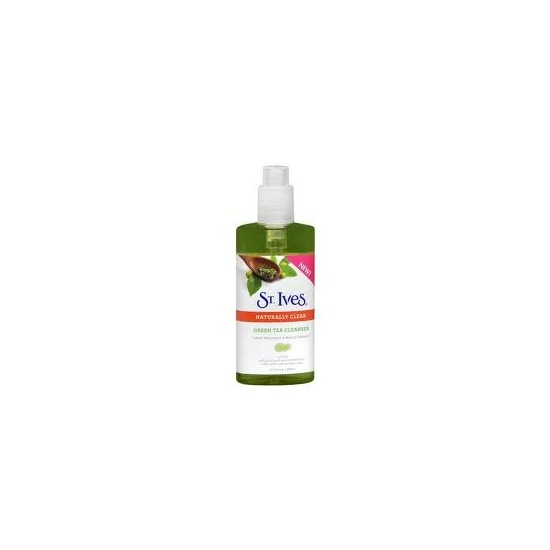 Rollover image to zoom
Reviews

No complaints from me!
First of all, this cleanser smells absolutely lovely! The scent is clean and light. It doesn't make my skin feel tight at all but that part depends on your skin type, I guess. It took off all my make up and didn't make me break out or react weirdly. The bottle lasted me for a loooong time. I'd definitely repurchase this product.

Good cleanser
Great face wash, the liquid formula is gentle and I like to alternate it with an exfoliant and use it on days when my face feels dry and irritated. The salicylic acid definitely helps.

Great for acne and problem skin
This cleanser is amazing! My skin is getting back to normal thanks to this formula. Its inexpensive and effective. I tried proactive when I got my first outbreak this year and it didnt work, This did. I turned my whole family onto it and Im about to get my bf to try it. I cant wait to get more!

my HG everyday cleanser!
I love love love love this cleanser! I use it day and night everyday. It works extremely well when combined with oil-cleansing method. On the days when I wear makeup, I would rub some extra virgin olive oil to dissolve the makeup, then use the St. Ives cleanser. It will get rid of all the oils and makeup without stripping off too much moisture off my face. It also works great alone as well as with the clarisonic mia. I have acne-prone combination skin and I cannot live without this cleanser.

Great for Sensitive Skin!
I love this cleanser! I've bought it multiple times because it truly is reliable! I have sensitive skin on my cheeks and when I'm starting to breakout due to harsh cleaners, I pull towards this cleanser for relief. This cleanser is perfect as an everyday cleanser as well! I use it almost everyday in the Summer time. I love the clean feeling it gives my skin and I don't feel like I put bad chemicals on my face because of the green tea. It's also very affordable for such a great cleanser! 5 stars indeed (:

FAVORITE CLEANSER!!
I LOVE this!! I use it in the shower and my face doesn't get dried out but it still feels clean. It smells lovely and it's not a cream or a foam which is another one of my fave things about it. I always buy a new cleanser cause I could never find one that I liked enough to buy again... but this one is a keeper!!

Great Cleanser
I alternate between this product and St. Ives Blemish and Blackhead Control Apricot Scrub for my morning face routine. It doesn't take much at all to get a good lather on my face. It leaves my skin feeling really clean, but not to the point where my face is dried out. I think it has helped control any random break outs I get.
---