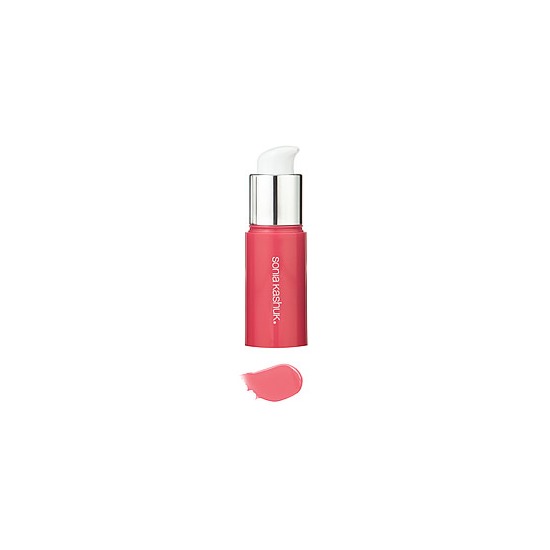 Rollover image to zoom
Reviews

LOVE
I LOVE this product! I'm surprised it doesn't have many reviews! I bought this at Target for around $10. It lasts a very long time on my skin and it's easy blend so the color isn't so harsh. It's highly pigmented so I don't have to use alot and it lasts me months. It's very buildable depending on how much blush you like. It's a dupe for benetint! I loved the color poppy for my skin color. The only con I could find is probably that it isn't actually super sheer like it says, but to me that isn't a problem, I'm kind of glad it isn't.

GREAT!
I enjoy using this product if i want a light sheer blush look. Especially if im already wearing a lot of powder this really creates a soft flush to your cheeks. Sometimes I do set it wiht powder blush though. Just be carefull when you use the pump. Only a little will do the job!

Great product, the smell is very off-putting though.
I got this on clearance at Target and I thought it would be a great excuse to try it. The pigmentation is strong so use a light hand, I like to use my elf small stippleing brush to apply it and blend it out. Also shake it before using cause the product tends to seperate and get watery. My only problem is the smell, its pretty horrid if you ask me. But when I'm in the mood to wear this color I'll overlook it.
---