Hidden Agenda Concealer Set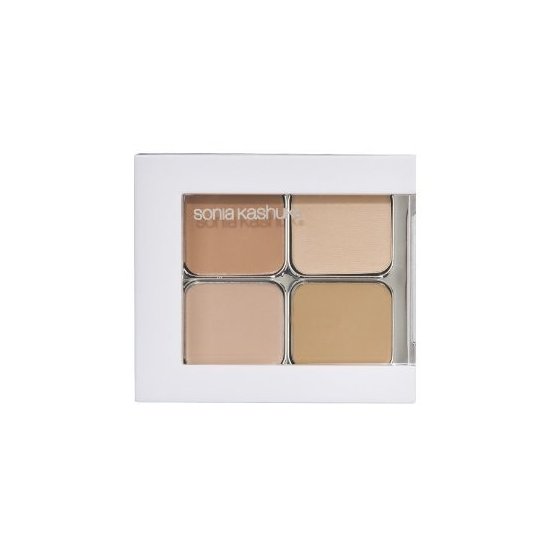 Rollover image to zoom
Reviews

LibertyPaige X.
May 12, 2013
GREAT!
This product is perfect for what i was after, the green is great for redness and spots and the light and dark are great for covering those dark circles! and the powder is great too! the texture is so creamy and it sits on your skin so well without looking cakey! im from the UK so this is really hard to get hold of but if you can its so worth it! the only fault is that after a while ( i mean like many many hours) it does start to crease under the eye but not much! i would recomend this product to anyway and its so inexpensive! you get 3 concealers and a setting powder for about $10 and to me thats better then spending £14.50 on 1 mac concealer!

ONE OF MY FAVS!
This concelers palette is fantastic. It has multiple skin tones so i do tend to favor one over the others but I can't wait till summer when im tan! Then i might be able to use one of the others! I would definitely reccomend this product! It works great with a concealer brush or even just your fingertips.

Really nice
This is a really decent product. For the price its really nice, and super convenient. If you don't have very bad under eye circles than this is the product for you, however since I do have heavier under eye circles I prefer the Bobbi Brown corrector and creamy concealer and pale yellow powder. Of course I still have problems with that one, but it does work better at concealing for me. But it is not as convenient, so Sonia Kashuk has it beat there in this product !

Fantastic concealer!
The consistency of the concealers in this palette are unbeatable. They are all thick enough to cover blemishes but they are not cake-y by any means. The light shade is great for under my eyes and mixing it with the green tinted shade really helps to conceal any blemishes or discoloration. I will continue to re-buy this product!

BEST concealer I have ever used!!! I love the green toned concealer for blemishes, and mixing the two lighter ones for my under eye circles. The longevity is amazing, especially when I set it with the powder! It is super creamy, but I usually have to use my finger to help it set and melt into my face rather than using my blending brush. A combination of both techniques gets a flawless finish! It's full coverage but it looks NATURAL which is super important to me. Almost all face products I have used in the past have a cakey appearance or have an obvious presence. This does not look like I am wearing concealer which is why I love it so much! You HAVE to buy this. :)
blog: http://dreamingofbeautyx.blogspot.com/ please follow!

SO good
This concealer is SO creamy. There's a dark and light shade, so if one doesn't match you perfectly you can mix them. The green-tinted one covers redness without being stand-off green on your face, and it comes with a setting powder. I would not recommend being shy with that powder because otherwise it'll settle into lines under your eyes but other than that, it's great.

Excellent Product !
I bought this product while i was on holiday in America. i had heard so many good things about it and thought i would give it a go. it is one of the best concealers ive ever used. the coverage is really great and you can build it to however much you like. there are two tones which is grood for covering different areas of your face. Great product and great price. i wish i could buy it in England, i might have to search Amazon for another :)
---