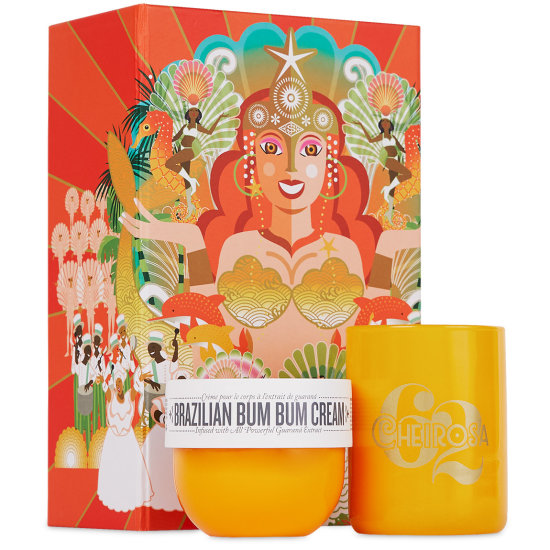 Rollover image to zoom
Reviews

I forgot how YUM their products are!
I bought this set mostly for the candle. I wanted to see how well SDJ did in imparting their classic, delicious salted caramel, pistachio vanilla a.k.a the Cheirosa 62' scent into a candle. I'm happy to report they did AMAZING. Y'all, I took this little 2.2 oz. candle out of the package and set it on my table. My daughter took our dog outside, came back in and asked me what smelled so good. The candle projects scent even while unlit! The body butter is a bonus and I'll be slathering it on after my bath. I'll be buying the large size candle right after this review. Highly recommend!

Need Full Sizes Now
I got this scent mainly for the candle. Both products are great. I love the Cheirosa '62 scent and this little candle fills up my entire living room with the scent, no problem. The bum bum cream is also generous and makes your skin feel soft and smooth. I love Sol de Janeiro!
---