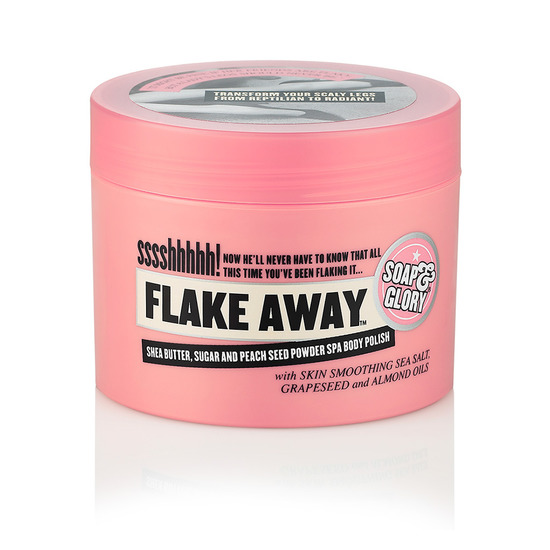 Rollover image to zoom
Reviews

Diaundrah M.
Nov 08, 2012
Amazing Body Scrub !
I received this as a birthday gift from a friend & was so happy because I planned on buying it ! The first time using it I immediately noticed the smell now don't get me wrong it doesn't smell bad i'm just not big on strong fragrances. Anywho, man o' man this scrub had my skin feeling brand new ! I use it maybe once or twice a week to keep my skin feeling smooth & soft.

Yay!! :)
for as long as I can remember, 7 years old?!? I've had genetic skin bumps on my arms which always have made me SO insecure, its impossible to get rid of them because its genetic but this product definitely helps tame them and reduce the redness and makes them look more relaxed :)) this is also amazing after shaving your legs oh myyyyy, best scrub!! <3

Bye Bye Bumps
I have struggled with tiny bumps on my arms for years. I have tried a lot of different products and none really took away the bumps, until now that is! The smell is lovely and the bumps on my arms are long gone. I luckily picked this up in the UK for £8. Regularly at home in Canada it retails for $24. So I got it for a deal.

I heard great things about Soap&Glory, and really wanted to try this- unfortunately, I ended up HATING it. It didn't do much of anything except leave a film on my skin, I didn't care for the scent, and quite frankly St. Ives Apricot Scrub is a much, much better value. Since I'm a penny pincher, I used every last drop of this stuff even though I didn't care for it, so I feel pretty confident that it was the product, and not me!

Good for a lighter exfoliation
After a lot of trial and error I found that this works best on damp, not dripping wet, skin. The granules are small and the formula is very thick but I struggled to build up enough friction when in the shower. That said, once I got the hang of it I was reletively happy with this product. It's not strong enough so my 'winter skin' though so, for now, it's being relegated back to my product box. I'll give it another go come summer when a lighter exfoliation will do.

Unlike a lot of other scrubs, this stays put in your hands and the exfoliant doesn't slide or slip out of my hands. It's just coarse enough for my legs and it's incredibly moisturising, I don't even need to moisturise after getting out of the shower. I called it my Weekly Love on my blog http://muslimahbeauty.com/2011/12/09/soap-glorys-flake-away-my-weekly-love/

I'm getting softer and softer every day I use this...
I got this with a Soap and Glory travel gift set for Christmas and thank goodness. I have some of the dryest skin in the world, and it works so well. The smell take a minute or two to get used to but I now love it so much. Just make sure that you don't use it on your face (for obvious reasons) and moisturize after you're done to keep it all soft. I will definately be purchasing full size!!

Great for before I shave my legs! It exfoliates wonderfully, and as a person with dry skin on my legs, I can say that this product has helped scrub that dead skin away nicely and leave it feeling really moisturized. My skin has never felt softer! Leaves your shower feeling grimy and the scent isn't as great as other Soap and Glory products, but because of the results I will continue to purchase!
---