Clean On Me Creamy Clarifying Shower Gel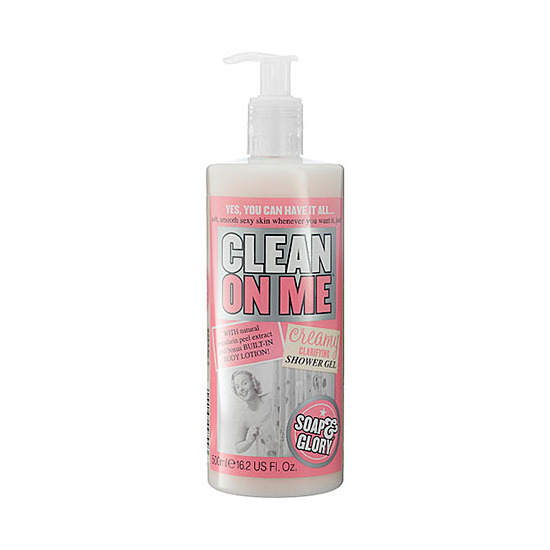 Rollover image to zoom
Reviews

Emma Rose S.
Aug 27, 2012
Smells delicious..
I got this for free when I purchased a few other S&G products and I absolutely love it. It is a huge bottle and you only need small amounts for it to lather up lovely. The smell is delicious and my skin feels super soft and refreshed after using it. It is a happy smell.

Big bottle & smells nice
My boyfriend's mum buys me Soap&Glory every year for Christmas as I am a big fan. I got this in a set she gave me. The packaging is a cute, vintage style (like all S&G products) and it is a really good sized bottle so it lasts for ages. The pump dispenser is great for getting the right amount of product you need. The smell is really nice too. I think it's great value for money cause it lasts ages and isn't too expensive.
---