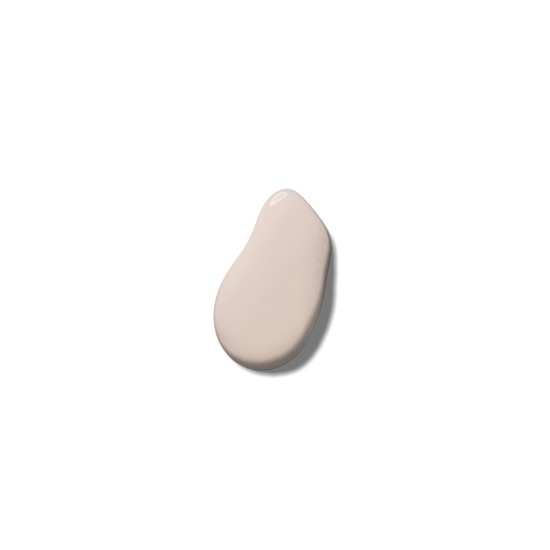 Rollover image to zoom
Reviews

Professional opinion? A breakthrough in foundation.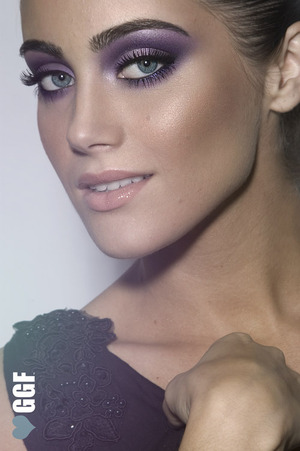 As a MUA that works with celebs, magazines, and runway - I have to give this foundation all 5 stars. Not only is it sweat/transfer/water resistant, but it's also paraben and cruelty free, which is big to a lot of my clients. Camera-safe SPF also helps with on-location shoots. It is my new "go-to" foundation. You will notice many more neutral tones, a great change from Smashbox's popular VERY golden-based HD formula. I only wish there were more shades, 12 is not enough! The following photo is of model Brooke Quinn wearing Studio Skin with powder, concealer, and blush. - from my video "Ultraviolet Eyes."

Love it!
I bought it before my prom. It is really good for taking picture, and it isn't heavy on my skin. I was a little sure at first because you could clearly see the the dry flakes, but now that I've had it for some weeks, It's so much better!
The shade is a little too light for me though, but I just mix it with a darker foundation. The coverage is really good, and looks great in pictures! Compared to other foundations, the oil stays put for really long. Oh, and the finish isn't dewy, glowy... but rather a matte, satin finish. You could try to mix it with your highlighter if you want that dewy finish! :)
So far, I don't think it breaks me out.

Amazing!
I love this foundation! I have tricky skin... It's sensitive, dry but can get oily with the wrong makeup; especially when it comes to foundations! I used to use Smashbox's HD foundation, which I loved! But when I saw this, I wanted to try it... I use it under the Tarte Pressed Powder foundation, and my skin stays balanced, and hydrated without becoming too oily after hours and hours of wear. It has buildable coverage, and comes in almost every complexion shade you can think of. I have also used it on clients, and it is ideal for on set projects such as photo shoots... It's around $40 a bottle, but lasts a pretty long time.

The last thing we beauties want to worry about is our makeup fading throughout the day. The longer our days get, the longer we need our foundation to last and still appear flawless 12+ hours later. Last weekend I purchased the Smashbox Studio Skin 15 hour foundation spf 10. This is a hydrating formula which works awesome for those of you with dry skin like myself. I chose to review this foundation after testing it for one week to provide the best review. Let me just say, this foundation is great! I purchased this foundation in shade 4.1 from Sephora and paid $44.10. Some may consider this foundation to be a bit pricey but I feel that it's worth every penny. I applied this foundation at about 8:30 a.m. and did not return home until about 10:00 o'clock p.m. When I returned home my face was still flawless! This foundation goes on smoothly and blends in perfectly. It has medium-buildable coverage with a natural finish. In comparison to M.A.C. Pro Longwear foundation, Smashbox takes the lead in my book. I have had problems with M.A.C.'s Pro Longwear foundation matching my skintone but Smashbox matches perfectly! I am giving this foundation 4 1/2 stars! Let me know how this foundation works for you beauties!

I've been going back and forth on whether or not I really like this foundation. I think my biggest problem with it is the fact that the color is wrong for my skin. When I first apply it, it blends in just fine, but by the end of the day I look much paler than usual. This is really odd to me because most foundations darken throughout the day, but this one makes me super pasty pale. It is definitely long wearing, but when it dries down on my skin I can feel it sort of "shrinking". It feels a bit tight on my face, but it isn't really uncomfortable. I think I would like this a lot better if it didn't get lighter throughout the day, so I may try it several shades darker and see how it goes.

Dry Skin HG
So many reasons why I am in love with this foundation. I am pretty picky since I have dry skin and many other foundations makes me look patchy and flakey. This does not! It has great medium coverage and is definitely buildable. There is SPF 10 which is honestly better than nothing even though I wear sunscreen underneath. There is also a pump! <3 Lastly, one of my biggest pet peeves is that a lot of hydrating foundations transfers sooo easily, look no further, try this out ladies because it is long lasting and won't transfer onto your clothes.

Perfection
Do not under estimate the title 'studio skin'. This foundation gives me the confidence to feel like I have just walked out of a studio. As a girl with freckles (and lots of them) it is hard to find a foundation that isn't going to make me look like a child's birthday cake or a dorito chip. When I put on this foundation I know that by the time I get in to the car to begin my day it won't be all worn off. It will still be there, like a good friend this foundation won't leave you when you need it most. Long day at the office, sweaty day in the park or a hot date this babies got your back. x

Love
For me, this is the best. I have oily skin and this works wonderful, very natural finish, and lasts. The shade matches perfectly to my skin as well - which is always a struggle for me to find. I've been searching for a good yellow-based foundation for awhile, and someone mentioned Smashbox has great options for warm skin tones. I love it. Definitely recommend.

I personally love this foundation for full coverage. I do not use it all the time or if im going out somewhere or to a party because its a little pricy but it is worth the money. Make sure you get your skin tone because that simple mistake can mess up your whole look and be over powering

Best foundation ever!!!!!!!!
I have been using this foundation for a few months and I can't come up with anything bad to say!! It is just amazing its exceeded my expectations it definitely lasts all day with no need to touch up. The coverage is perfect if you put it on lightly is a medium to full coverage however it can easily be built to a complete full coverage and it still looks natural. There is no need to use powder and depending on your skin you may want to add a little concealer in problem areas. I use primer then the studio finish and If I'm going out some where special I add an under eye brighter, but for everyday all you need is primer and foundation and your skin looks completely natural and flawless all day. It is also very hydrating and it has never made me break out but I've never had a problem with acne so I can't speak for people with sensitive skin. I would highly recommend trying this product it's well worth the $$!!!!
---