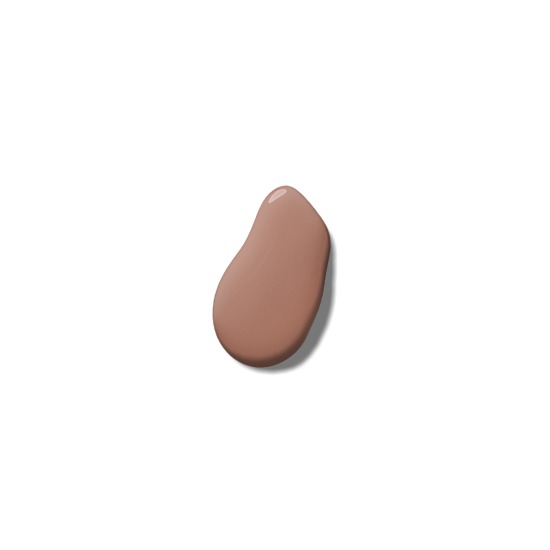 Rollover image to zoom
Reviews

This is the real deal!
I finally broke down a bought this about a month ago. It does exactly what it says on the packaging. Smashbox and Maybelline are the only two companies selling B.B. Creams that offer options for people who are darker than just light and medium.
While I like Maybelline's version, Smashbox is wayyyyy better. I don't have to apply anything to my skin before this product. I literally wash my face, apply the b.b. cream and go. It smooths out my complexion with one light coat. I only apply a light dusting of transculent powder to my t-zone and I'm set for the day. It lasts me about 8 hours and has not irritated my skin. You can easily build this up for a full coverage look (you'll need to add a powder on top).
The price tag is my only complaint. It does not need to be as expensive, but you don't need alot to get good coverage.
I wear Revlon Colorstay in a Carmel/Cappuccino mix, Mac in NW45 and MUFE in 173/175. The color (dark) is spot on for my skintone. You can't tell that I am wearing anything when I have this on, it makes my skin look beautiful!
This is a definite win for me. I'm looking forward to seeing how it works when the weather gets cooler and drier.
***EDIT*** I'm still loving my Smashbox BB Cream, but now that my skin is in it's 'winter phase' the color is not as great of a match as last summer. If I wear it alone, it washes me out. I can correct this easily with my powder but shouldn't have to do this. It still has wonderful coverage and I have not had any breakouts with this product. I guess I'll just have to keep this one for the summer months. Thankfully Iman has finally come out with a BB Cream exclusively for women of color that I can't wait to try!

Fantastic BB Cream
I love this product - can't say enough about it. BB creams are not tinted moisturizers, rather a combination of several products. This product primes, perfects, controls oil, hydrates, and protects with SPF35. I believe it is also proven to not cause acne. It creates a glowing, luminous complexion in a cinch and photographs amazing. GREAT for clients that don't wear a lot of makeup or want something simple.
Used in this tutorial, amongst others: http://www.beautylish.com/v/rpqcrc/daytime-glamour-hd-makeup-tutorial

This was my first mid-end BB cream and I absolutely adored it. American BB's tend to get a lot of flack and while this doesn't necessarily have all 'benefits' of traditional Asian brands, I think it's a great product. It has surprisingly great coverage, similar to mid-coverage foundation. My skin looks like porcelain when I wear it. Somebody mentioned that it can get sticky during application, which I definitely agree with-- it sets very quickly. It has never been a major corner for me, though. This is always my first suggestion for clients in search of BB's.

This bb tops them all
I have a very hard time believing any bad reviews on this bb cream. It's definitely on the fuller coverage side of bb's. It does exactly what it claims to do perfectly. The problem with BB's is NO 2 BB CREAMS ARE ALIKE. People need to understand that yes, they provide multiple benefits but it will very per BB. This particular BB makes up 40% of high end BB sales. That's a very hard thing to do when you consider how many are on the market. The only reason you would not like this one is if you are very dry and don't want to use a moisturizer along with it. Pores vanish with this one!

Gabriella I.
Oct 18, 2012
Best BB Cream out there!
I'm a girl on the go! I get up at 5, exercise and do my whole morning routine thing. Go to school, go to cheer, stop at the store, you get it. So I really needed a good BB cream that would set my makeup, moisturize, and stay on all day. This stuff is my secret! My friends always ask me how my skin looks so flawless and why my makeup stays on all day. I just wash my face, apply the BB cream, then do my regular foundation routine. It blends really well and feel really light and creamy. This BB cream is definitely a lifesaver. (I also use Ben Nye Final Seal after I do my makeup.)

This bb cream claims to moisturise, prime, protect, perfect, control oil and it does what it says. It also has an SPF of 35 which is an extra bonus. It has light coverage but no where near to medium or full coverage since its a BB cream it targets more of the skin instead of makeup and it also helps reduces wrinkles and fine lines and I have seen a difference. Its easy to blend, its lightweight, its give you a beautiful natural finish and its perfect for busy girls or girls with not many skin problems but some BB creams do help skin problems depending on what Bb cream. Overall I really love this and its by far my favourite BB cream ever!

If only it was not cakey for my skin!
This is very very close to being my HG foundation/bb cream! When I went to sephora for them to recommend me products, they recommended me this. My first impression was this is not foundation, this is bb cream. I thought it would not have enough coverage to cover my acne and redness. However, after they applied to on my face and opened my eyes, I was impressed! I have never seen my skin back to it's normal skin color with no acne and redness. However, this review is missing one star because it looked cakey on my face. It looked like i had alot of makeup on. Even when I applied it at home (yeah I bought it anyway) and applied it the way that I did to get my usual flawless finish, it still was cakey. It was the perfect shade for me though. The first one that i bought with perfect shade! Sadly, i couldn't use it since it made my skin look like it has pores.

Christina Marie M.
Jan 27, 2012
SO FAR SO GOOD!
I just bought the product about a week ago. So far, I love it. Excellent coverage and great primer. I am very oily, so I have been monitoring throughout the week in regards to oil control... so far, so good. We shall see how this product does over a longer period of time :)

not for everyone
I'm going to start off by saying that I do not love this product for myself. I have dry skin and this just flat out did not go on nicely or sit well on it. The reason that I did give it three stars is because I have seen this in action on oilier skin types and it works very well. It provides about a medium coverage, definitely a little bit more than a tinted moisturizer, and it keeps the oil at bay for those of you who need it. So, long story short, if you have oily to combo skin, this may be great. If you have dry skin, I would stay away.

Fantastic!
I just an out of this after 7 months of use. This has amazing, buildable coverage that feels lightweight and looks natural. I find this has a more dewy finish on my oily skin at first, but it holds on to powder surprisingly well. Works better qith primer, setting spray and powder. Not the most longwearing foundation of all and does accentuate dry spots, but I still love it and give it 5 stars. Worth all 39 dollars. LOVE IT!
---