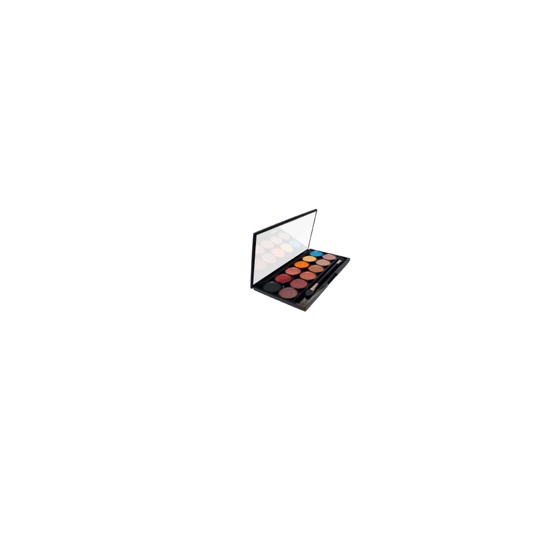 Rollover image to zoom
Reviews

For the love of Sleek
I can't tell u my love for Sleek makeup. The shadows are Like a pressed but soft texture, and the pigmentation is amazing. I was given a Marc Jacobs pallet as a gift and the Sleek shadows are almost the same in texture and wear. I only wish they were all accessible in the U.S xxoo

Good for Hazel/Green/Blue Eyes!
The colours in this palette are perfect for making cooler-toned eyes stand right out! My hazel eyes definitely look more green when I'm wearing shades from this palette. As usual these shadows are pigmented, soft and easy to blend. Totally recommend.

I love these shadows...so great, and all vegan!
I just love these palettes...I don't pick em up and use em enough bc not all my subbies are UK based...but everyone can order. I need to get new things from them soon, bc I tend to forget them. Their shadows are all vegan and mineral based, which is nice...Sleek is always improving the shadow/palette design, and coming out with new collections...I like these a lot...the price point is amazing, at 10 dollars a piece, and each shadow well is 1 oz deep...not all shadow wells are filled to the top, but that happens with superdrug items...nonetheless, The pigment is outstanding, and the colors are so fun to play with...I love mixing and matching the palettes and collections up. Bc these are mineral based, these work best when you do the eyes first and the face last to prevent fall out...I love the compilation of the colors and themes for the palettes, there is always some neutrals, a highlight, and definition colors...very well rounded. A must try.

Just received this in the mail and I am in love!!!! It is sooooo pigmented and they blend well. I love the quality of this shadow for the low price. The next thing I'll be purchasing are their blushes!

Highly pigmented
All these colors are highly pigmented and easy to blend, however some of the shimmy colors are very soft, so you need to be careful when you are picking color up with your brush. + highly pigmented + Easy blendable - There is only one matte color = black - Some of the shimmery colors are really soft and difficult to pick up.
---