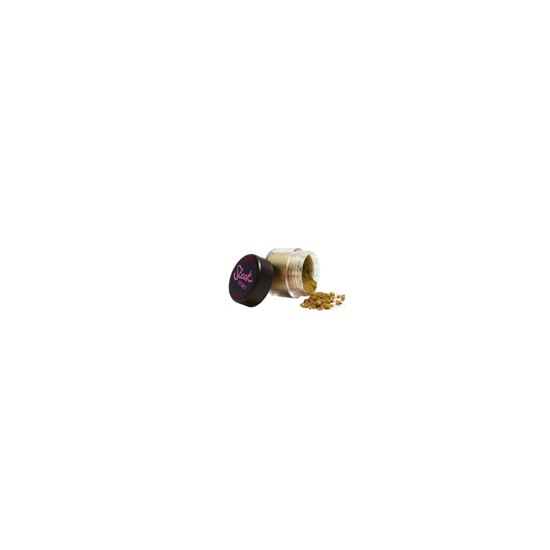 Rollover image to zoom
Reviews

I have this in Vintage. I've used it for my New Year's look and the colour stayed on beautifully, I haven't had any creasing or fallout. I did use it on top of a primer AND a base colour and I sprayed my eyeshadow brush with MAC Fix+ and I applied the eyeshadow with a patting motion and not a swyping one. I was able to blend the edges into the rest of the makeup without much effort. So yeah, kudos from me, at least for this shade.

Love/Hate
I have a love/hate relationship with these pigments. The colours are gorgeous and extremely pigmented but they have a lot of fall out and as they are so shimmery do not blend very well. For the best results you need to use them to 'pack on' the colour and not blend. They also work well wet.

love or hate
the eye dusts are great eye shadows and i love using them but they are not for everyone. the packaging is dreadfull if you want my video on called "dont do this at home" you will see why. the shadows them selfs are very heavy pigment and you get alot of fall out with them the shimmers ones more than others. the shimmer shaddows stuch as tigeress give a beautiful finish but the fell slightly heavy on the lid. to use these shadows i would recommend a base like the nyx jumbo pencils or mac paint pots. i have also found that if you use a combination of the shadows they can look quite muddy. using them wet isnt the best idea either i find that some of the shadows don't blend very well when wet. they do take some getting used to so i would recommend the be Barry m dusts instead

Struggling for years now
Those were the first loose eyeshadows I ever bought and they never worked for me. At first I thought I was just not good at doing my eye make up with pigments. But even now, after a long time of practice, these ones freak me out. Especially compared to other pigments like MAC or NYX...I think the Sleek ones are crumbly and chunky. The only way I could ever use them was wet, but then they are unable to blend and after it's set and dry it looks like you have tons of product on your lid. Once in a while I give those pigments a shot...but they're leaving me disappointed...
---