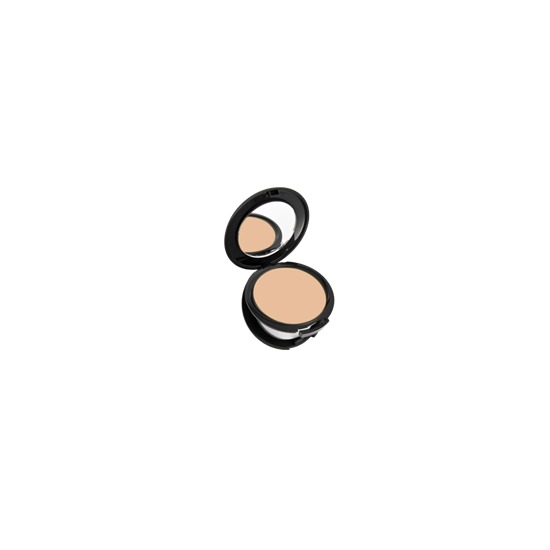 Rollover image to zoom
Reviews

An excellent product
I am a student so I can't afford high-end products like MAC or Urban Decay, so I buy lower end products at Boots and Superdrug. I was looking for a foundation that was either mousse or creme-to-powder (because I have oily skin: liquid would just slip off my face) and i saw this one in Superdrug. As soon as I tried it on my hand, I was like: 'yep, I'll try this one'. So, as you can imagine, when I got home, I opened it up and tested it on my face (as soon as I washed my other make-up off!). I was so glad that I bought it. It's full-coverage and has a lovely consistency. Goes on really smoothly and it lasted me a long time, as you don't need that much. I love covering the under eye area and it gets rid of any redness with ease.
I recommend using your fingers to apply this, as you need the product to warm up so it blends in well; a sponge is also excellent for this product (there is one supplied with it) but I find that it absorbs too much foundation.
I have noticed that it's not really transfer-resistant and when you put a lot on, it looks really cakey but I think that's the case with all the foundations you find on the high-street. These are just minor issues and does not really have an impact on the quality of the product itself.
It's an excellent product overall, and I would really recommend it to oily skin types (as it's oil-free) but as it dries to a powder, I wouldn't recommend it for dry skin types. They also have a huge variety of colours, from very fair to very dark, so that's another advantage for people who are having issues with finding a good product that has a wide range to suit everybody. Packaging is lovely: matte black with gold writing. It looks very sophisticated and classy and you don't get pesky fingerprints on it too. It's quite small and compact, so it's perfect to put in your handbag. It's has a good retail price too: £7.29. Although you don't get a huge amount, you don't need much to cover your face and, as a result, it lasts you ages. I just put the pad of my ring finger down lightly and moved my finger in a circle and when I took it off, I had enough to cover the centre of my face. I didn't make a dent in it until the 10th time I used it, and even then, it was hardly a dent. I don't know why this foundation hasn't got the same publicity as the Maybelline ones or other well-known brands because this foundation, to put it simply, is awesome.
---