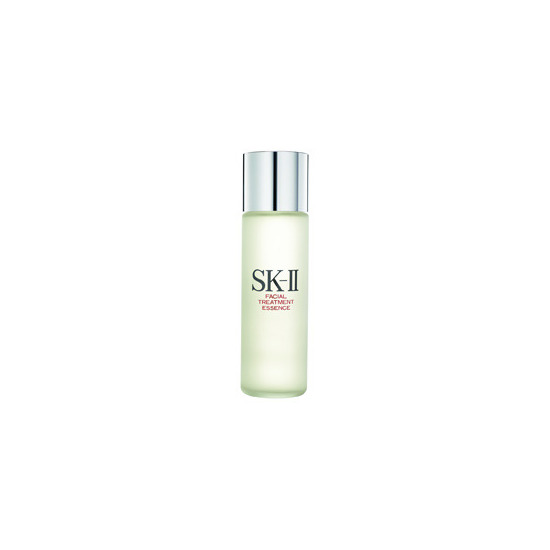 Rollover image to zoom
Reviews

Jacqueline H.
Nov 22, 2014
Pitera Equals WOW!!!!!!
I have always been skeptical about this supposed 'Miracle in a Bottle' that is packed with, 'amino acids, minerals, and organic acids to promote a healthy skin cell renewal cycle.' Apparently, 'with daily application, this essence moisturizes, improves texture and clarity, and contributes to a more beautiful, balanced, and glowing complexion.' I have read a plethora of mixed reviews about this product, and seeing as it is so pricey, I chose not to pick up a bottle of it at that time. What a huge mistake.
Not too long ago, I started using SK II's foundation primers: Signs Control Base and the Lucent Base, and I was really impressed by how these bases made the skin look even before I applied any foundation. I have also worked with a few actresses that used this product and their skin looked like fresh cream. So I bit the bullet and shelled out the Benjamins.....
All you do is pour a tsp. into the palm of your hand and gently press it into the skin. Your skin sucks it up like a parched piece of papyrus on a rainy day would. After 2 or 3 uses, I noticed my skin texture was more refined, lines were greatly softened and my skin had a healthy glow that I haven't seen staring back at me in the mirror since I was 22 years old. I truly believe this is a miracle product, and it's worth every penny.

ABSOLUTLEY AMAZING!!!! I am currently working for this company and it is amazing, the products are amazing! It really is a miracle in a bottle. I have a very oily skin with lots of breakouts and large pores and since using the Facial Treatment Essence it has improved my skin so much, i can now run up to the shops with no makeup and not feel embaressed about my skin and not having any makeup on to hide my imperfections. Truly Amazing!

I've been using SK-II for a few weeks and my skin indeed looks brighter but I have a couple of pimples growing more recently.. It could be due to my skin adjusting because after application, my skin feels a bit 'tingly' or it could be my skin being sensitive! The results are very obvious after 2-3 times and it works on almost everyone. :) xx
---