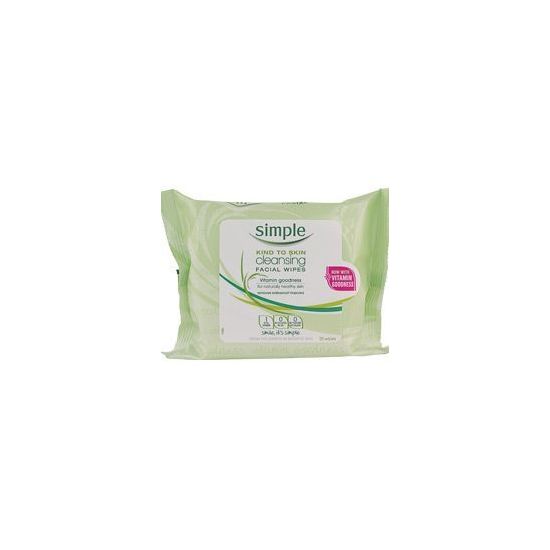 Rollover image to zoom
Reviews

Great for sensitive skin!
I have a medical conditional called Ehlers Danlos, which long story short, one of the many symptoms/effects of EDS is having VERY sensitive skin. When I first saw the commercial for this my jaw dropped a little "finally! a whole company dedicated to sensitive skin!!" so I did my research and decided to try a few of their products, I got the Face scrub, the cleansing wipes, eye makeup remover and the toner. They all worked wonders for my skin! I'm so happy I found this company! Also, their products don't make my eyes burn or water "uncontrollably"!! (:

I have the Radiance version of these, and with just the first wipe I used, I fell in love. It left my skin feeling dewy without feeling oily or gross, and because o the moisturizers already in it, my face didn't feel dry or tight like it has with other cleansers. I touch my face a lot when I sleep, and I woke up still feeling very clean and fresh. The smell is very light, hardly noticeable, and doesn't smell fake or cheap. I used to swear by the Yes to Cucumbers wipes, but these are definitely replacing them.

Best wipes!
I finally found a cleansing wipe that does not irritate my skin! Even some of the "natural" and "gentle" wipes that they say are for sensitive skin would still make my face sting and make it all red. These do not! They do not sting at all. Now, I usually rinse my face or wash it after I use these, but that could be more of paranoia and my sensitive skin. Perfect for the gym too. Highly recommend if you have sensitive skin. UPDATE: i take it back. Made me breakout and brought out redness in my skin after a month or 2 of using this product. Disappointed!

HG Makeup Remover
I love these so much. They are the only wipes that don't break me out or irritate my skin. They make my skin feel really clean, and whenever I use them I'm always so impressed by how much clearer my skin looks the next morning. I love how they are gentle, but also so effective. If you have sensitive skin, you need to try these!

Simply wonderful!
I have relatively clear, VERY dry skin. For years I put my skin through torture, trying to find skincare products that would bring out the best in my skin. It was red and irritated and generally not happy. Finally, I stopped and switched to JUST these cleansing wipes and my skin is softer and brighter and it looks WAY healthier. They have no scent, they're refreshing and I can keep them on my nightstand for easy use! I love Simple. and I love these wipes!

I have acne-prone sensitive skin. Any excess residue from my makeup will clog my pores overnight. I've used plenty of other wipes before to cleanse off my makeup (Neutrogena, Aveeno, etc.) but this is by far the best one I have used. Unlike most wipes I have used, this has a lot of product actually loaded onto the wipes. Each sheet is loaded with a lot of makeup remover so it doesn't tug on the skin or scratch it when you're rubbing off makeup. It also does a lot for removing any excess mascara or eyeliner I had left behind after I removed my eye makeup. Overall, this is one of the best makeup removers I have ever used.

BEST FACIAL WIPES EVER!
I cannot even express how much I love these wipes, I am seriously on my 10th pack of these. It is my HG face wipe. It removes makeup like a dream, it doesn't irritate my skin and it is moist, unlike those super dry wipes that feel like you have to drag it across your skin. Seriously, the BEST. My only compliant is that I wish you would get more wipes, because I finish one pack every two weeks...it's crazy.

fab makeup remover
These are amazing! I have oily skin so I try to shop hard for wipes that don't make my skin twice as oily, or dry out my skin too much! I use these wipes at night and it makes my skin: Feel smooth Look refreshed Look clean These are great for any skin type (even sensitive) so go ahead and try these!
---