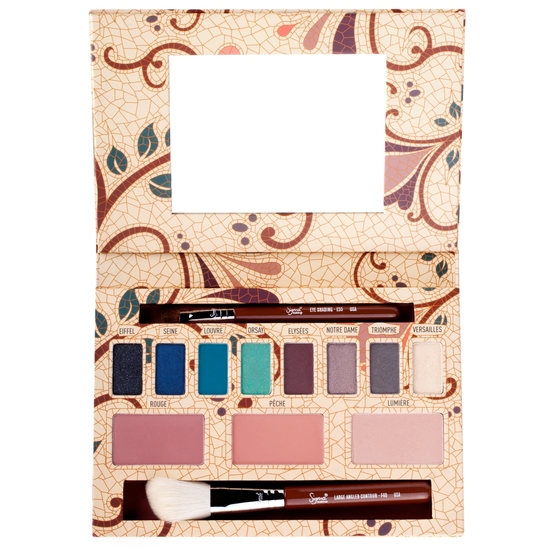 Rollover image to zoom
Reviews

It amazes me how much quality Sigma beauty products have!!! This palette is so versatile with amazing pigmented shadows. Not to mention the blushes and highlighter along with the high quality brushes! Not even the Naked2 palette comes with brushes like these. It's absolutely amazing, totally worth the money!!

My husband gifted me with this beautiful palette from Sigma. I love the colors and how pigmented the shadows and blushes are. Not a huge fan of the highlight but very much in love with the palette and the the brushes are awesome. I think this is a very flexible palette you can mix and match from neutral day looks to sexy colorful looks.

Been loving it since
this is a great palette! love love love it. i love how the shadows consistency are...creamy enough to adhere to your skin without a primer and powdery enough to blend. Very pigmented, love the color fusion and the slight shimmer. the color combinations are perfect, can be for daytime & nighttime. Has blushes as well that comes in the most perfect shade for any skintone. Has its own mirror, big enough to do your makeup and comes with the eyeshadow and contour blush brushes. plus the packaging is so awesome.

awesome colors and great brushes
this was my first purchase from Sigma and i am very impressed! the colors are beautiful with lots of pigment in the shadows and blush! the set comes with two short handled brushes that are excillent quality! and as a gift they sent me a extra short handled eye brush! i am a new fan of Sigma
---