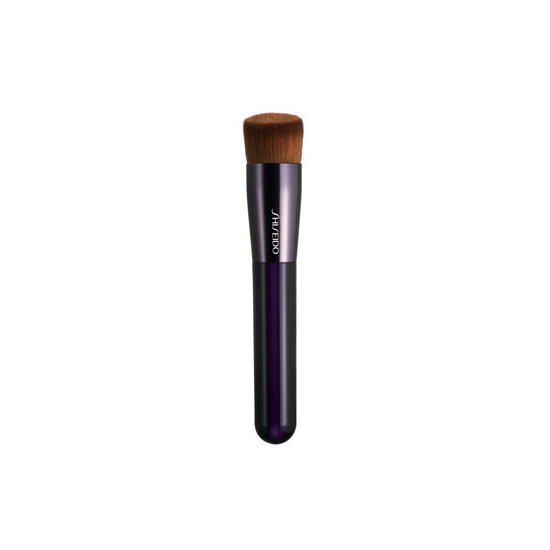 Rollover image to zoom
Reviews

great for application and buffing in of liquid makeup
I had my eye on the Real Techniques brush that everyone's raving about, but I couldn't get it here in Canada. This one, however, seemed like a good alternative.
I used it for the first time this morning with my Dior tinted moisturizer and it is such a huge improvement over using my fingers to work it in ! Also, I usually shine a lot.. but I managed to keep a fairly matte face today thanks to a good, worked in, application of the tinted moisturizer.
I've never owned a foundation brush b/c I don't normally wear foundation. I suppose that others with more experience than I could provide a better comparison to a typical brush.

Best Brush for $30
I love this brush for applying liquid and powder foundations! No streaks and gives me that airbrush look. The angled bristles makes it easy to get into all the nooks and crannies ( pores and all). Love the price!
It is important that you do not use this brush for powder foundations right after liquid foundation. Will cause the brush to get icky/cakey
I love it so much I have 3! One for liquid foundation use, blush/powder applications and one spare.
---