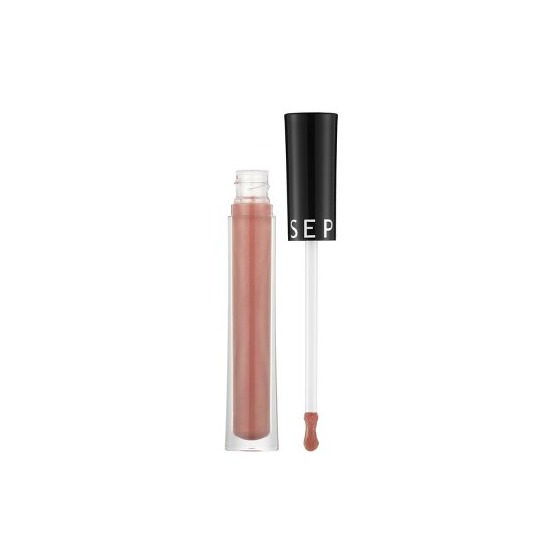 Rollover image to zoom
Reviews

One direction E.
Apr 14, 2015
love it!
I fell in love! They create such a sheer tone to your lips! But, they also come out really light and don't get very dark. For example I put on the red gloss thinking it would come out dark and glossy I was a little disappointed because I thought I would be able to layer it to my liking! A great product though.

THE PERFECT LIPGLOSS!
This honestly is the best lipgloss. It isnt sticky or dry, it acually is really moisturizing. I like how it doesn't smell bad and it doesn't irritate my lips. Its the perfect nude lipgloss and it is so shiny!

OMG I LOVE this stuff!! VERY moisturizing.
I have really dry lips and couldn't find my lip balm; all I had in my purse was this gloss. Ugh... (you've been there, right?) Anyway I thought, eh better than nothing.
But it turned out to really feel just like I actually did put balm on my lips. And it lasted on my lips and didn't dry out or get sticky or anything bad. It just felt great! I got a set of them for the holidays just to try the Sephora brand of gloss and turned out to find my new favorite lip gloss!
They also have good color pay off and there is a huge selection of colors at the store. There is a lot of pretty finishes - they are nice and shiny and speckly (NOT gross chunky glitter). The applicator and packaging is perfect. The texture is amazing, not thick/sticky, not slippery/slick - perfect. I could never say enough good things, just get them!! Really.

Theyre okay.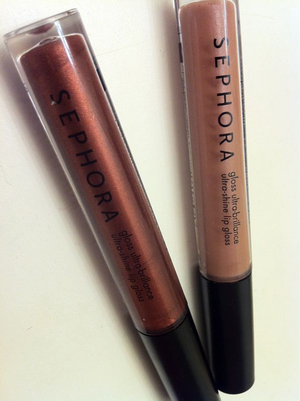 Sephora brand makeup has always been hit and miss for me. I have about 4 of their glosses. They smell like grapes which i hate, but it is an okay gloss. The colors are very pretty, but not as long lasting as i would like. The picture i posted is 2 of my favorite sephora glosses.
---