Fat Hair Thickening Spray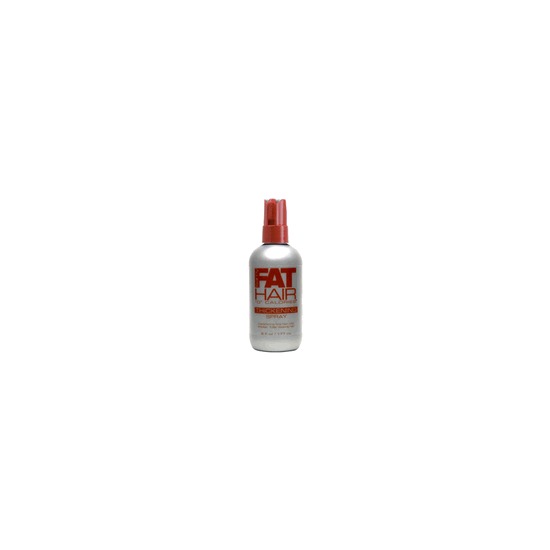 Rollover image to zoom
Reviews

I'm obsessed!
I'm one of those unlucky girls who suffer with fine hair. Flat hair is a big NO NO to me! For years I've been looking for a product that actually lives up to what it claims and I finally found one! I refuse to not go out without using this. I NEEEEEEED THIS STUFF! My hair is very flat and this product gives it so much volume and actually thickens my hair. I've been using this product for about over 5 months now and I've just started on my second bottle. So this will last you a while. If you have fine hair that always lays flat, you better get yourself a bottle. Trust me with this, I've tried almost everything and this stuff really works, and its not pricey at all!!! :D

Thicker hair, softer hair- what more could you want ? :)
I have extremely fine hair and always wanted to try out some new products to help thicken the appearance of my mane ! It just so happened I spotted this on the shelves in 'Superdrug' and picked it up immediately. The name 'Fat Hair' was enough for me. When I was home and took a shower, I sprayed a few spritz of the product on my hair. It smelt lovely, I have to say. Didn't really smell of anything specific, but nonetheless smelt lovely. Once my hair dried I felt a notable difference- it DOES give the illusion of slightly thicker hair and also leaves it super soft ! I like the fact that its quick and easy. No massaging in product etc etc. Definite recommendation !
---