Smooth & Perfect Color + Care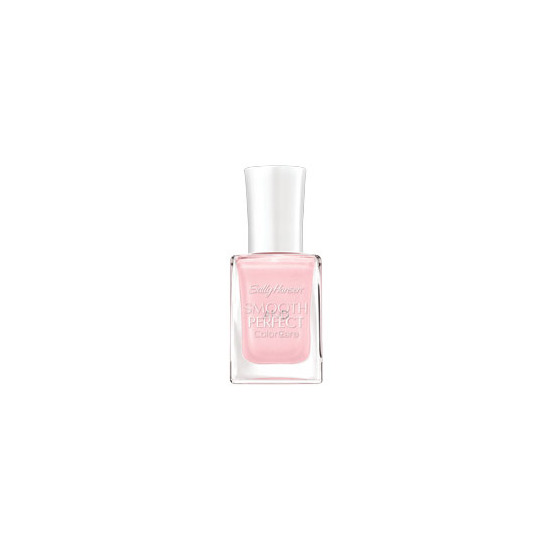 Rollover image to zoom
Reviews

I kind of want my money back.
I Bought "Sea", I love that color! My nails break often because of my job, thought id try it because it was $1.42 in a clearance rack and I thought i'd try it. I want my dollar back. Even using white as a primer for lighter colors, it was useless, so small amount of color showed. even if I would have used up to 4 coats.

Beautiful Color, Horrible Finish !!!!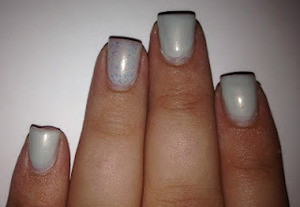 Since I saw I loved, the colors are beautiful and I think it goes well with this spring season. I bought two one in a mint green / pastel (07 Sea) and one in a coral / peach / orange (08 Sorbet). But the truth, they were not what I expected.
Recently used the 07 Sea and completely hate it. I usually love all my nail polish but this is another case. The first coat of nail polish does't seem to have anything on. To reach some kind of color, I had to wait for the 3 layer of enamel and still was not satisfied. I was extremely disappointed because does't look like anything in the bottle.
The color are beautiful and offers great things. As described by enamel, hides imperfections with a touch of soft porcelain which helps the nail to breathe up to 20% more oxygen. Enriched with plant types such as Lotus flower and oil (which I blame on the consistency of color) to promote strong and healthy nails.
I have to say, I love the applicator. It facilitates the smooth and perfect finish that preaches the bottle, helping on the better implement of color. And it was quite fast drying.
I Expected to clear enamel help, but no, it got worse. I can see spaces that do not properly cover the nail through the enamel (one of the things I hate most in the universe) and with the clear polish the color becomes opaque.
But… in my country say: Para los gusto los colores (for the likes, the colors). Perhaps it was the color or maybe it was me. If still interested, I got in cvs and were on sale. Buy one at regular price ($ 7) and the second at half price.
Perhaps creating some basis of a pale cream color or other style, we can get these babies potential !!!!
---