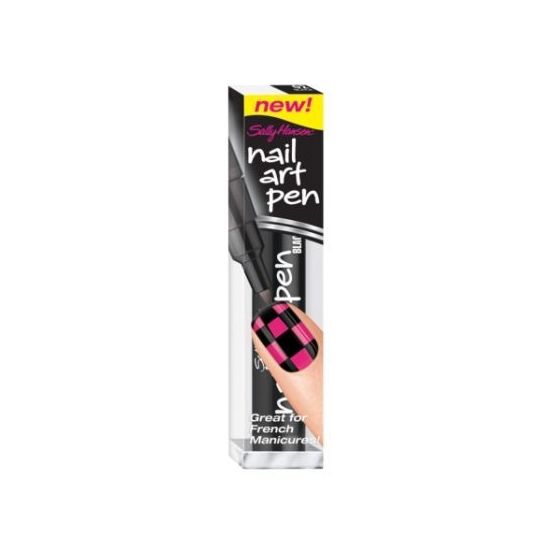 Rollover image to zoom
Reviews

First Impressions Don't Last.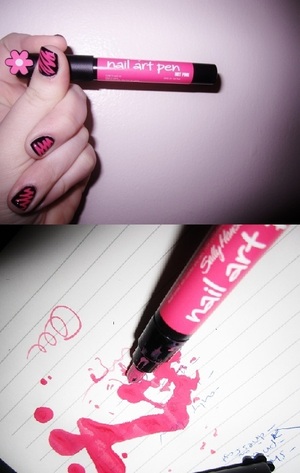 When I first got my hands on one of these I was so excited. I tried it out and it worked perfectly.. however a week or so later I went to use it again and it pretty much just leaked out everywhere!! I would recommend everyone to ignore this when you pass it in the store. Waste of money. [Photo: First and Second use]

dissapointing!
i bought these pens a few weeks ago to do a new tutorial with (flowers). i purchased both the black and white pen, from my local Myers store. when i finally got around to using them, i could hardly get them started! it took me around 30 minutes to get the black one even going and then it started glooping all over the place, so a further 10 to get it flowing smoothly. the white pen only took about 10 but still, 10 mintues is to long in my books.
although i will add once you get them starte, the are fine. no smudging or anything, but certaintly not worth forking out $12 or close to it for it, if your patient they are great!
bit of a dissapointment since i love all my other sally hansen products.

Not Worth the Money
It was a terrible product! It cost 8 dollars and it was not worth it. At first it didn't work. I pushed in the pen and right then, it exploded all over my jeans and desk. I don't reccomend this product at all. It is also very watery. DO NOT WASTE YOUR MONEY.

UGH
I really really hate these things. The polish is thick and gritty. Without a topcoat, the polish could come off by just sliding your finger against it. With a topcoat, the polish smears and there are streaks through it. It is fun for little kids, but just get yourself some nice thin brushes: it saves time, money, and you end with a better design that lasts longer.

Fun!
Apparently I'm one of few who actually like the Nail Art Pen. I have it in black and it's super fun to play with. It's hasn't leaked on me, but it has on other i guess. So one out four is not very good odds. If your willing to risk the leakage I say get it and have fun with it!

Eh...
I have a few of these, white, black & "hot" pink. The pink is REALLY light, not hot pink at all. More like cotton candy. Without a top coat these will come right off, but they have pretty good staying power with a nice top-coat. I think they were a little expensive for what the product is, and how lightly pigmented they are, but there aren't many other options & these are a quick & easy way to add something to your nails.

Not really a fan
and that's simply because in my opinion it's not opaque enough (I own the red color) and it doesn't set quickly enough, it smudges easily. It's kind of dissapointing when you've done some awesome nailart, wanting to apply a topcoat and that ruins everything. I have this issue with most nailart pens of this type, I don't think I'll ever become a fan.

Dissapointing
When I finally got my hands on this product, I was so excited. But when I went to use it, it started to leak then a few minutes later I tried to use it again and nothing was coming out. I thought I got a defective pen, so I took it back to the store. When I got my refund I went ahead and bought a new one thinking it would be fine. Well, I when I went home to try it again, it took me forever to get it going and flowing right. Then when I did some nail art, and I was doing the ice water trick to make your nails dry faster and when I took my hand out, almost all of the work I did was gone. Once I redid my nail art, I out on my top coat and it smudged then later rubbed off.and also, I did give it another chance and use it again a few more times but by about 3 weeks of use, it was all used up. Please note that I only do my nails once a week. I'm very dissapointed with this product and I hope no one wastes their money on this.
---