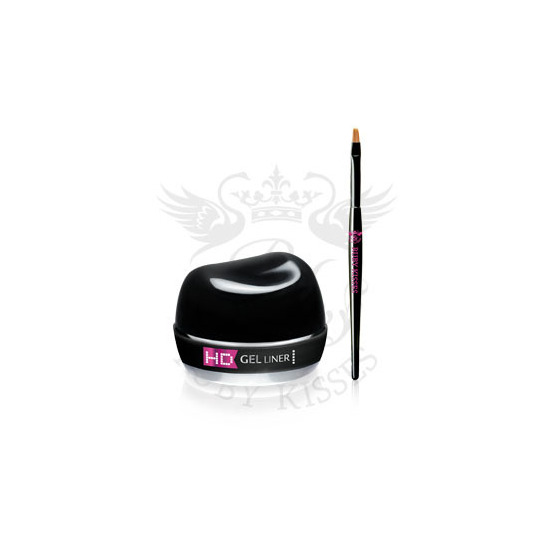 Rollover image to zoom
Reviews

amazing!
I've had different experiences with other liners but this one works fabulously!!! I tried some more expensive brands Anne even those recommended by some makw up artists but for some reason they dont really appear "black" or at least not on my skin, I tried this one and blown away at the pigment!! it doesn't dry up in the container and goes on smooth, I cant help but use it everytime!!

Love it.
Okay my picture doesn't really do any justice for the liner because my eyes are closed lol. This liner is not only long lasting, but also very vibrant! once on the eye it won't fade or anything. Mine is in a sea green/ blue color and it's amazing! I brought it at my BSS and i will go back to buy more colors because they are the best liners I've ever used. I love the fact that they are very affordable; that's a plus for me! Ruby kisses has a great line of products that are looked over because they are BSS brands. Give it a chance and i swear you will love it!

I took this liner from my mother while swapping products and I must say this is the best liner I came across since the Milani Liquify. Unfortunately, when she purchased it, it didn't come with the brush shown in the picture. So I'm on the hunt for an eyeliner brush that will give me a real precise, thin line. Other than that, this product is very creamy and glides on smoothly. The black is intense and pigmented and does not budge.

This liner is sooo awesome! It really is a gel liner, not cream, and it glides on like butter! I bought this at my BSS just out of curiosity and I'm so glad I did! Ruby Kisses has always been a brand you see at the BSS as being a crap line, but they are stepping their game up. I have oily lids and this liner stayed put all day long. I am now on the hunt for the other colors. It is only 3-4 dollars and well worth it. If you see this brand, snatch up this liner! You will be pleasantly suprised.

I bought this as an impulse buy at a beauty supply store in the hood. (but, isn't ALL of Houston hood??) Anyway, I am really glad I got it!! It has replaced my MAC liquid liner. It glides on smoothly, removes easily but doesn't smudge during wear. This is by far my favorite eyeliner and I will buy this again and again. Plus, it doesn't dry up quickly in the little pot it comes in like a lot of other gel liners do.

GREAT.com
This is my first gel liner i have tried. it was only $3.99 at my beauty supply. So far i used it twice and LOVE IT! its very pigmented, long-lasting, doesn't smudge easily, and I believe it water-proof too. the only bad thing is that its kinda hard to get off with just soap and water alone so I use olive to get it "ALL" off. But other then that it a great product. Check out my videos and SUBSCRIBE TO my channel:http://www.youtube.com/user/MakeupByTati

smooth application, affordable, and literally will not ever smudge
This is a pretty incredible product. Actually ALL Ruby Kisses products I have been lucky enough to try are dare I say, outstanding. These state they are never smudge and they literally will not. I rubbed over my skin for an entire minute and nothing budged. Lasts all day, no issues and comes in some really pretty colors for less than 1/3 of what big brands cost!

Chavalier J.
Aug 12, 2011
The best liner so far!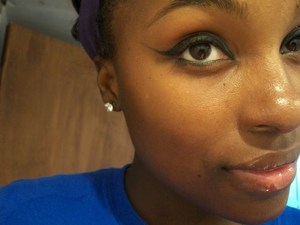 I love this product i found them at my local beauty supply and decided to buy one in black and in teal! What's so great about this product is although I'm a huge MAC fan, the price is low, it's easy to glide on, and hard to wipe off( SMUDGE PROOF!!!). I wore this liner in black all day and all night without ever refreshing and it lasted until i removed it when I washed my face for the evening! I would recommend this product over any gel liner or liquid liner out there because it's truly smudge proof, last all day, and it only cost $3.99! The best liner so far!
---