Rapid Eyelash Renewal Serum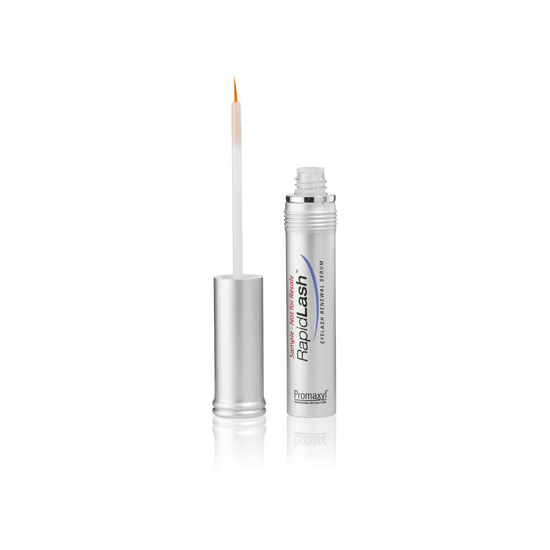 Rollover image to zoom
Reviews

I expected more, but it still works....a little
I expected a lot from this serum knowing it had a lot of great reviews everywhere. after 2 months of using consistently, i noticed my lashes were getting volume, not long, but it made my eyes have more lashes than the usual. It looks a lot thicker when I apply mascara. I wouldnt buy this if i run out though, this is expensive for me and id rather use castor oil. haha

It really works!!
The name of the product speaks for itself! Who knew our lashes had hope for more strength and growth? My lashes is the part of my face/eyes that I ignore the most because they're thin, short, and straight. It is what it is, so I thought! So I never bothered with mascara (it'd still look short, anyway), much less, curl them (there's nothing to curl!). One day, I saw this ad for Latisse (same thing). But you have to go to a doctor's office to get this, and I absolutely didn't want to spend $100 for it! Then I found Rapid lash. Only $39 in walmart.com. I had my doubts, but guess what! It works! In 2 weeks, I noticed my eyelashes were thicker, and longer! At last! Now, I don't mind a little mascara, and they look so much more natural with the clear mascara (I use Covergirl). I even don't mind curling it, too, on occasion. Mind you, you have to apply this every night. But I'll be honest, I don't always remember to apply this every night! But it still works! It's so worth a 5! (Ignore the 4.5 stars)

WORKS!!!!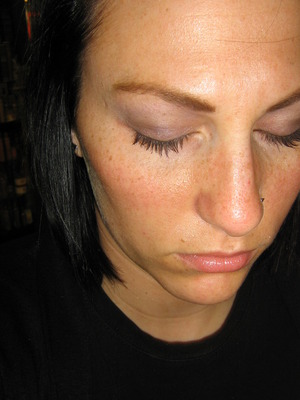 This makes my lashes so long people ask if they're real. You use it once daily on clean lashes and after a couple weeks boom longer lashes. I took befores but it wouldn't let me post both pics. Sometimes it makes my eyes itch after I put it on and sometimes it leaves a film but it's so worth it. In this pic I don't have mascara on.

A MUST Have!
I have the typical small straight Asian hopeless lashes & I never thought anything would help my lashes grow. So, I purchased this product at Ulta ($50) sometime last year on a whim, doubting that it would work. After a few weeks after trying & skeptical thoughts, my lashes grew! They grew enough to wear you can actually notice them with just mascara &for us Asians, THAT'S amazing. Since then, I have not relied on eyeliner and have become a mascara loving junkie.
I've repurchased this product once after the first and they continued to grow. I'm simply amazed at this product!

Nancy-Lee C.
Jan 10, 2011
WORKS!
Ok, so I did not use this on my lashes I use it on my eyebrows. I had super thin brows and I decided to grow them in so I used this as a growing agent. It totally works. I applied it in the AM and PM and saw a lot of regrowth.
The wand easily applies the product. It is clear, dries quickly and does not have an odor. It never irritated my skin. I used 2 tubes. It's a great deal at $50 per tube, even better if you can find it 2For $50 @ Costco!!
Now I have to be honest, I have been tweezing my brows for +20 years, so not all of it grew in. What didn't grow I tattooed on. lol.
---