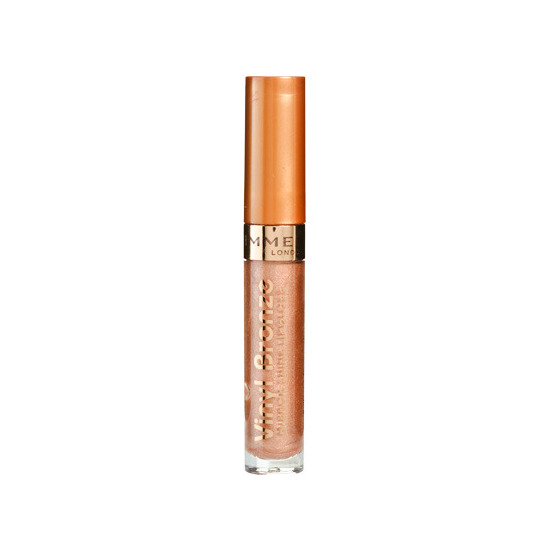 Rollover image to zoom
Reviews

This is not for me
For years I've been in search of a lipgloss that isn't sticky and actually has some lasting power. This is not it. It stuck to everything, wore off super easily, and left a weird filmy feeling on my lips. I really wanted to like this since I love most Rimmel products, but it's the same as most glosses: too sticky, gets everywhere, and absolutely no lasting power!

Very good!
This is a great product. After using this product, my lips were super glossy and definitely appeared to have more volume. A really nice colour also. I also liked the brush that came with this. Makes it very easy to apply with precision. This gloss doesn't dry out the lips. I would recommend this product.

Perfect Lips
I can't stress enough how much I love this lip gloss! I love it so much and I went to buy some more but I can't find any :(! This lip gloss gives the natural, perfect look that finishes your make up off. This lip gloss is amazing and I need some more because my make up isn't complete without adding some of this on.

Lovely
I don't use lipgloss, only lip balm, but I actually wear this instead now! It's so yummy, shiny and moisturizing. I was given the sheer shade and it has a lilac shimmer to it, really nice. I'm still not sure which color would look good on me other than this 'clear' so I be looking to buy another gloss; I'm happy with this one.
Well worth it! Go~

repurchased!
it's rare that i'll repurchase a product. i love trying new things and try not to limit myself too much to one lip gloss or one specific lipstick but i really love this. I was given it as a christmas present but have recently brought again- i love it!
I'll be honest with you, the smell isn't amazing. I'm quite fussy when it comes to smells but thankfully it isn't very detectable when on the lips. Though i guess that's just a personal opinion, it isn't THAT bad of a scent to the point where you wouldn't put it on your lips. It's a great every day gloss and isn't horrible and sticky like quite a lot of glosses i've tried. Generally stays on well and i don't find myself reapplying every bloody minuet.
(i have shade 101)
---