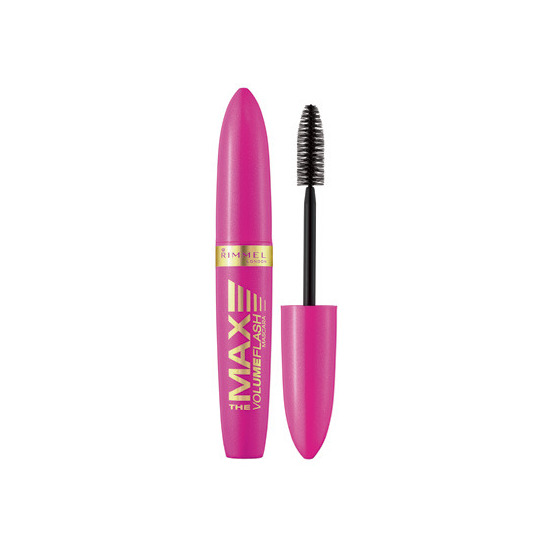 Rollover image to zoom
Reviews

Perfect if you want to create big lashes instead of using false lashes. I tend to apply one layer and wait till it dries and apply another layer - this gives a voluminous look and it actually looks like you are wearing false lashes. The price is affordable and the brush is easy to work with.

Really good mascara
Amazing! ;) Especially for the price, it adds lots of volume to your lashes! A thick brush, easy to use, however it is a tad clumpy, especially if you have had it over a year like I have! But I still use it and it still works great for me! I usually add a good lengthening mascara onto my lashes before I apply this one because it is not so good for lengthening! But for the price, this is a good and effective drugstore mascara! You wont be disappointed with it!

Emma Kirstine K.
Jan 18, 2012
Good price, Very Nice Product.
It's very cheap.. I live in Denmark, where everything tend to expensive due to high taxes, that also includes makeup.. With that said, this is the cheapest mascara in the drugstore, and for the price, i was very surprised. I always used a defining mascara underneath mascaras for volume. To test this baby out i didnt. with a very decent result. Later i've been using a defining mascara underneath this, and it makes my lashes look like falselashes... if your makeup is on a budget, this will quickly become your best friend ! <3

I bought this product because it was 5 dollars, and I wanted to try something new. I didn't have very high hopes but the packaging is what caught my attention.
HOWEVER I am very pleased with this product! Sad to say though that after about a year of having it, I kind of forgot about it in my drawers of cosmetics, and rediscovered it. However, it was dried out. =(
I will be looking to repurchase one!
I was actually disappointed with this mascara. Because 1. it lengthens but doesn't thicken, no volume at all. Unless I combine it with another mascara, and who wants to do that? Nobody. The packaging is cute too, but i wouldn't buy it again. But I still use it, so it's not a total fail.
---