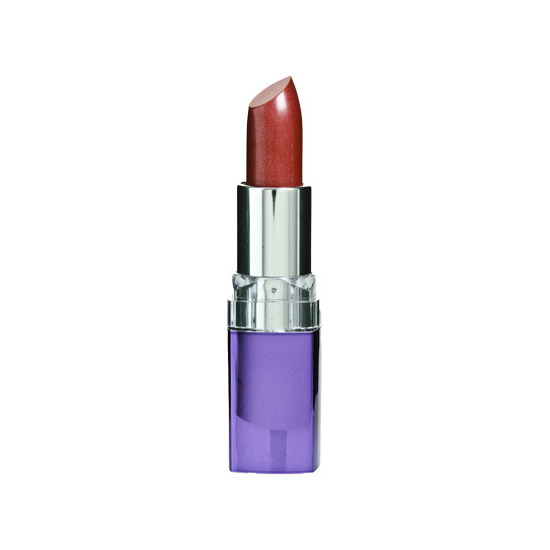 Rollover image to zoom
Reviews

I love this lipstick line ! I got the shade nude delight and it is the perfect nude for my skin tone. no lip balm is required because this lipstick is super moisturizing, perfect for summer or just having a girls night out. I usually apply lip gloss over my lipstick but since this lipstick is super moisturizing it gives a glossy finish. its affordable, pigmented and soft, what else can you ask for ? the only down side is its not long lasting because its so moisturizing it slides off easily.

amazzziiing!!!
I really like this lipsick its very moisturizing and has great color payoff!!!! Also the packaging is totally gorgeous, the purple is stunning!!! I'm definitely going to be picking up more!!!

I was enticed by the cute purple packaging to try these lipsticks out. I grabbed Rose Blush, which is a lovely MLBB shade. The name accurately describes the shade-its a dark, dusty rosy pink. It feels like a dream going on: opaque, smooth, no settling in lip lines or bunching.
However, this happened to actually be drying on my lips by the time the product wore off-which was only after 3 hours! It had already faded after one and was stainlike by the 2nd. The lipstick completely vanished by hour 3. However, it faded evenly.
And while the packaging is, in my eyes, cute, it feels very light and cheap in my hand. I fear that this may be crushed easily if one were to travel with it, or cracked/broken if it were to accidentally drop.
(read the full review on peakvolume.blogspot.com)

Love it!!
I love this lipstick I think it has an amazing formula to the lips it's so creamy and goes on so well. I love most of these colors and have to go back to purchase some more!

LOVE LOVE LOVE
This is hands down the best lipstick I've ever bought from the drugstore, it goes on smoothly and keeps my lips nice and moisturized.... I have 4 shades and love them all! Just did an entire blog post dedicated to these beauties http://wearwhatyoulove247.blogspot.com/2012/09/lipstick-love.html
---