Match Perfection Concealer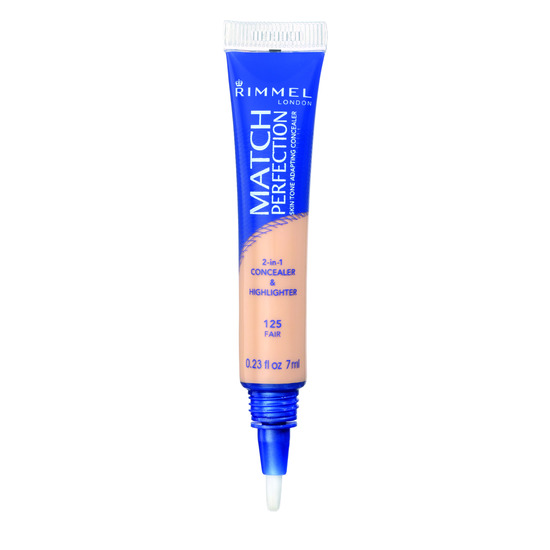 Rollover image to zoom
Reviews

MacKenzie B.
Jan 24, 2015
Fair 125, LOVE
I just bought this product recently, within the last few days. I absolutely love it. Previously I was using the Maybelline Super Stay 24 Hour Concealer, and I needed a new one. I heard lots about this concealer in particular and decided to give it a go. I love it. Most of the concealers I have bought have had tip applicators but this one has a built in brush which isn't really a bid deal to me. I've just been brushing it around my under eyes and blending with my fingers or my separate every day concealer brush. The formula isn't too liquidy like I've previously experienced but also not too thick and doesn't get cakey. I would say it has a light to medium coverage, but closer to a medium. I use this mostly under my eyes and to highlight certain parts of my face but I wouldn't necessarily recommend for blemishes. All in all, probably the best under eye concealer I have purchased yet, definitely would recommend!

Best Concealer!
I've gone through 2 tubes so far! Love it! It does run out pretty fast, though, so that kinda sucks. Not cakey or oily! You do need to powder it, but I have a matte obsession lol.

Love it!
I discovered this concealer a couple of years ago and I love it. It works great whether used on eye circles, scars, blemishes, discoloration, and is lightweight and non-greasy. The best part is it the skin tone matching. No need for several different types of concealer.

Blemishes and undereye circles, begone!
This concealer is wonderful, especially since I have horrible acne. It really blends in with my skin and looks natural, not to mention covers everything really well. I don't even have to use a color correcter under my eyes when I use this concealer. And you can't beat the price. :)
---