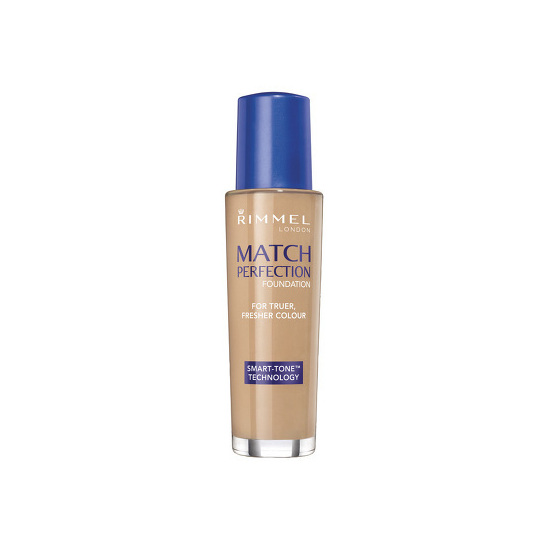 Rollover image to zoom
Reviews

My new favorite!
I bought this on a whim (it was on clearance) but it's been so great for my combination skin. I have such a hard time with my makeup looking cakey, but this looks so natural and is perfectly buildable. I can easily apply it lightly all over, then layer more where I need to without it looking too thick. I'd definitely repurchase this.

Smells Good, Sensitive Skin, Works wonders.
So, I buy a lot of foundations and I can never find one that's almost 'perfect'. However, when I purchased this foundation to see how it would be on my skin (my skin reacts quickly, and is extremely sensitive). So I bought this product and normally after make-up use I get redness on my face or some sort of reaction, however this foundation really does give me the perfect look without giving me any reactions. The packaging has changed and maybe some of the ingredients too but overall I love this foundation. Everyone's skin is different therefore it takes time finding the right products to use on your skin, therefore I am so glad I bought this product. Not to forget it smells soooo GOOOD!!
I always go for a natural look and this foundation can achieve exactly that, of course with some bronzer on top. I definitely will be purchasing more.

I got this foundation from boots as I had revamped my make up bag and I had seen this advertised and felt like trying it. It has good coverage and isn't heavy at all I don't feel like I'm wearing anything I also use the match perfection concealer which covers the bits that the foundation misses but overall this is a good foundation

great I got it in the shade 201
not to heavy but is a little bit noticeable my skin time is kind of uneven so yeah but is feel great again not to heavy and dose not smell to bad it is not perfumed but it dose not smell bad with also dose not dry your skin but yeah it is really great

Good foundation, misleading name
Good drugstore foundation, coverage blurs imperfections but doesn't cover spots well. Shade is okay but not enough variations for paler skin so name is just not correct. Also smells really good as an extra lol.
---