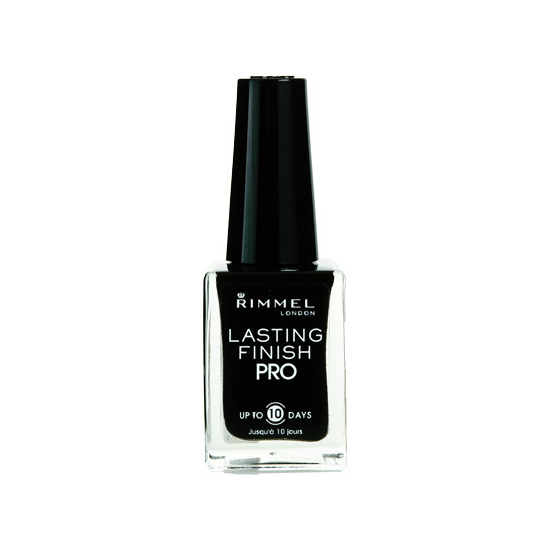 Rollover image to zoom
Reviews

THE BOMB!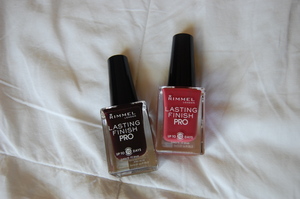 This nail polish is long lasting, quick to dry, easy to remove, affordable and comes in a beautiful variety of colors. I purchased two bottles a few months ago and never looked back. My nail polish never used to last longer than 2 days without chipping, but with this polish it has lasted me up to 2 weeks!
I would recommend this polish to someone who is looking for great quality but doesnt want to spend $8 a pop :)

Overall Great Nailpolish...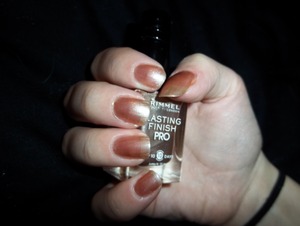 I have a few bottles of this nail polish in my collection. In fact I have Gold Silk, Purple Rain, Hot Cocoa, and the French Whit Nail Tip Liner.
One of the greatest things about this polish is the thick curved brush. With this, you cover your nail in the polish in only one to two strokes. Some of the darker colors only need one coat as well. Like other people have said, I've also witnessed how quickly it dries and how long it lasts and the advertising his proven to be true; no gimmicks. The polish is so sheen that you hardly even need to use a topcoat.
My only complaint is the French White Nail Tip Liner in this collection. The brush is a skinny tip which is great when your polish is still brand new. Except when the polish starts to get old the polish will just start to ball on the end of the tip and you don't get as skinny of a line as you would've when it was still new. It's also not very effective if you have a very large tip to make, for example on your thumb nail. No matter how many coats you do, it's very liney due to the pointed tip. So the way I like to use it is to draw my initial curve with this polish and then fill it in with another white nail polish. But this doesn't mean it isn't great for a person with very short nails who wants to have a quick and easy french tip. It also works great for french tips on toenails. I just don't recommend it for filling in a large tip if you have long nails.

The best dark blue nailpolish I've ever worn!! Beautiful colour, great brush ! With a steady hand you're bound to stay in the lines ! Very happy with this one

Catherine T.
Jan 20, 2012
Just as good as OPI and Essie!
I love Rimmel's Nail Polishes! They have a wider brush and it doesn't take long to dry. Two coats will normally give its true color. I have about 4-5 polishes from Rimmel and I'm impressed! With the right top coat, it shouldn't chip for 2 weeks.

This is definitely my favourite polish right now! I bought it today in the shade Wild Orchid a pastel matte purple. This shade is so opaque that it goes on with one layer of polish!! I absolutely love it!! I also bought two other shades, Spice Romance and Sunset Orange but those arent as opaque as Wild Orchid, but the colours still pay of greatly! Pigmentation is great in these polishes.

If you have trouble w/nail polish chipping.. this is great!
It goes on in this coats, I believe that really helps the staying power of course! But it DOES actually last for atleast a week and nothing..not even SHALLAC lasts on my nails for a week. Revlon Colorstay Polish is even better! But both are great!

Love it! Wearing it now :)
I love Steel Grey and Gold Silk. They are so pretty! I purchased the nail polishes about a month or two ago and I'm just now getting around to trying them out. I also have two other colors, burgundy flirt and hot chocolate. Currently, I am wearing Steel Grey. In the bottle it looks grey, but when applied it has more of a brownish-grey tone to it. It's a great fall color.
---