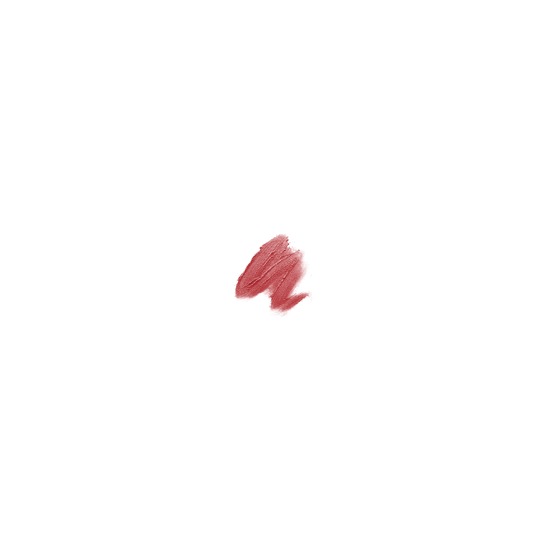 Rollover image to zoom
Reviews

Well done, Rimmel!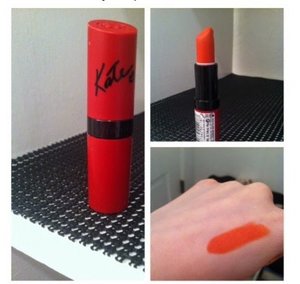 I honestly cannot recommend this lipstick enough!
There are many shades ranging from natural nudes to bold reds to pretty pinks. I only had enough money for one, so this was a very hard decision. After looking at them all I came across the color 109. It's a very bright color that crosses between a red and a coral, but it's more on the coral side to me. (Just to throw this out there, they also have lip liners to match some of the lipsticks, but I'm not into lip liners just yet!) I happily bought it and tried it on right when I got in the car. The first thing I noticed was a very fresh smell. If you don't like products that have a scent, I might stay clear of this lipstick. The scent does seem to fade away a little after applied. I'm in love with the packaging. It's very simple and not too extreme looking. I always go towards products that have simple packaging. Why you ask? Well, because in my opinion, I feel like when products use very bold, very noticeable designs on their packaging, that sometimes the actual product isn't all that good. Not all the time but sometimes. I know they do that to grab your attention but I just feel like it's not necessary sometimes.
I applied this lipstick on my lips and instantly noticed it didn't dry out my lips but it also wasn't super moisturizing looking. I don't like when my lips look so hydrated that they look wet, so that was a plus. It's a very pigmented color. One layer was enough but two was insane. It's definitely more pigmented layered, but with just one swipe, it's still good. As the day went by I forgot I was wearing it. I went to look in the mirror and it had actually clumped off a little. There was color missing in some spots while other spots still held the color. I took it off and reapplied, this time with some chapstick. I blame myself for the fading of this lipstick because I do tend to have dry lips sometimes. I didn't notice any feathering though, which is when the lipstick bleeds out of the actual lip shape. This is why lip liners are probably handy! I applied the lipstick again and wore it throughout the day. I was impressed. It stayed on my lips, perfectly pigmented for hours. This lipstick is a part of the Long Lasting line, which claims 8 hours but I don't believe that. It does last long but not 8 hours. I would say it lasts maybe 5 hours and could even last a little longer if you primed your lips with a lip primer. I'm not positive on the full 8 hours but it may be possible!
Pros: Pigment is amazing Lasts long (especially for a drugstore lipstick) Color selection Affordable Wasn't drying No 'feathering' or 'bleeding'
Cons: The smell (it smells fresh but to some it may be too much) Flakes (if you don't use chapstick and have some dryness on the lips)
The color I got isn't an option to pick on here, so I'll post a swatch below.

Shade 14 is the perfect nude!
I have only one of these in shade 14 (I don't know the actual name of it), and it is the PERFECT nude for me!! I have been on a log and tiring hunt for a lipstick like this!! It is so comfortable to wear, it is fairly opaque,and it isn't too orange or brown or pink! I love it, and I will DEFINITELY be purchasing a backup or two as well as a few other shades :)

Dark Purple- Amazing Quality And An Even Bigger Steal
This shade is amazing and is one of my favorites for a good many reasons. The Color Payoff is Amazing; it is a satin lipstick but the color is not sheer or overly glossy. I love the shade, It's a great gothy color but can also be used as a base for other colors you want to darken up. The price of this is around $6- $8. The Main reason why I love this is because it is it is a perfect copy of MAC's Cyber lipstick. The colors and textures match up almost perfectly; Cyber is a little bit darker but considering the price for a MAC lipstick this one takes the cake for me. I LOVE IT!

Bandwagon Fan! (Picture is #14)
So I recently just hopped on the bandwagon and decided to try these lippies. I fell in love! Especially with #14! The perfect nude even for my medium deep skintone. I just recently was able to get my hands on #04 (each drugstore only sell a certain number). The popular shades are forever sold out everywhere and I see why. The lipsticks glide on and they're extremely creamy and pigmented. I honestly want them all including #01. Never can have enough red.

Beautiful, eggplant, vampy lip!
If you are into vampy, deep purple lips and want something cheap but pigmented, this is the lippie for you. 04 is a very pigmented eggplant purple. With two swipes you'll have reached maximum opacity but it can easily be sheered out to a lovely purple lip stain for the faint of heart. If you're a little wary of oxblood/dark lips or any lipstick shades for that matter, sheering it out and wearing it like a lipstain is a great way to wade into something different. (Just pat on in thin layers and blot as you go). This lippie is creamy with a nice satin shine. The bullet has a very faint smell of vanilla which is undetectable when worn. Dupe wise, this shade is very similar to Wet n Wild's Mega Last lipstick in Vamp it Up. If you can't find Vamp it Up and are desperate for that gothy lip, this would make a great alternative and for only a few bucks more. This shade looks great over a dark purple lip-liner for extra precision and color pay-off and over black eyeliner as lip liner you can really deepen the shade. The packaging is wicked cute, and I love Rimmel London- and now I want to try more of these Kate Moss endorsed lippies! This is an all around sound lippie and even if you would only wear this for special occasions, or Halloween, its worth having as a staple shade in your lipstick arsenal!

It feels nice, looks nice and lasts!
Okay so first off I just wanna say the swatch of 12 on this site looks so dull compared to what the actual color is. It is quite vibrant I think and that's exactly why I bought it! So anyway, I prime and line my lips and I apply this with a brush and it lasts quite a while! The color doesn't wash away when you put it on even if you don't block your natural lip color. Maybe it's my primer but I don't find that I have to reapply a lot. The color stays on my lips for a good while unless of course I'm eating or drinking. What I love most is that it feels lightweight but still has pigment. It doesn't feel waxy or cakey at all.

These lipsticks are good.
I must say I do love the lipsticks in the black packaging. However, the ones in the red packaging are beautiful, but I cannot stomach the smell of those. It's way too overpowering and as soon as I put the lipstick on I have to wipe it all off because of the smell. It smells very, very flowery and I just can't deal with that. I've never had a lipstick turn my stomach so bad. Ok, but back to the black packaged lipsticks and how much I like them. The black lipsticks are great and the smell is much better than the red. I do find myself liking the red packaged lipstick shades better than the black though and that's a shame :(
Definite recommend - very long lasting. Little fade.
Kate Moss has a great lipstick range and I've always wanted a red but didn't have the confidence to wear it. After already liking and having one of Kate Moss' lipsticks before, I decided to purchase number 01 - the red. The colour is great, very pigmented. Doesn't bleed. Lasts a very long time, although I do reapply after a while, especially after eating (probably isn't needed). All round great lipstick range - absolutely adore them. Only downfall is that after a few hours the colour does fade a little, typically on the inner of the lips. Definitely recommend.

Gorgeous!
I recently bought this lipstick due to the nude lip trend at the moment and I fell in love! This is such a perfect "my lips but better" deep rosey-mauvey nude, and as I have naturally quite dark lips, it can be tricky to find a nude that looks natural on me. This wears well, around 6 hours on me, and applies smoothly and evenly, as well as applying well over itself.
---