Glam'Eyes Professional Liquid Liners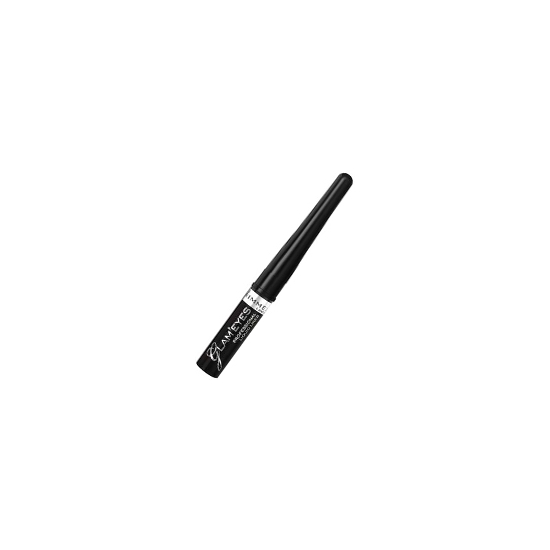 Rollover image to zoom
Reviews

KrizzTina M.
Feb 22, 2013
It Makes Me Feel Professional!
For years (since I was 11) I have been searching high and low for the perfect liquid, pencil, and cream eyeliners; and I found one! This liner is very black, which is perfect for any daily, dramatic, or occasional look. Unlike a lot of today's liquid liners this one is actually matte!! No glitters, pearls, or sparkles and I love that too. The brush is thin and flexible, so it takes a rookie time to learn to use, but afterward its easy to manipulate. So far I have used this product twice and I have fallen in love with it.

The best eyeliner
I have been using this eyeliner for years. It never let's me down. This eyeliner is amazing, the price is also amazing from what I can remember it's around £4.99. It lasts for ages I use liquid liner every day,and I only have to buy one every so many months! You can wear this in the rain and scorching heat, and it still won't buge!

Its ok
I use this product on clients when I really need to get a great line base. However, it takes forever to dry and when it does dry it looks really matte so for an extra punch of black for extremely dramatic looks I usually have to top it off with another liquid liner or go over the same line 5 times or more. This is really good for a subtle line but not dramatic black eyeliner effect.

Charlotte L.
Aug 07, 2012
Best liquid eye liner.
I use liquid eye liner every day. I have tried so many different ones but I always come back to Rimmel's Glam Eyes. I love the thin brush applicator as I find this easier to use than the felt tip liners. I love the colour, its very black and really stands out. Once applied it will stay put all day which is exactly what I need when I'm on the go and working long hours. I find some other brands tend to crack when they've dried but this one doesn't. Definitely my favourite and it doesn't break the bank either! Highly Recommended !
---