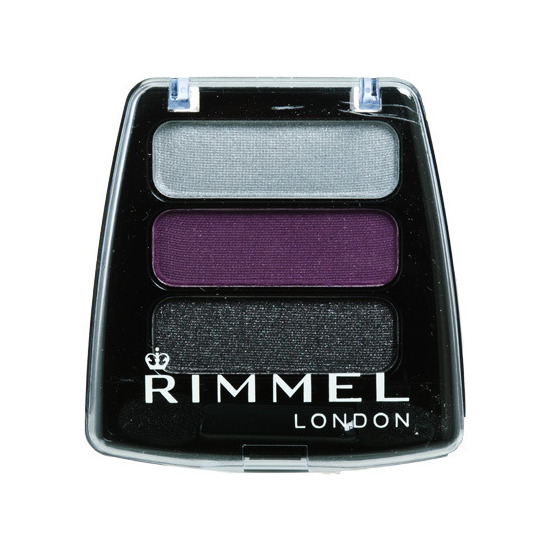 Rollover image to zoom
Reviews

Bad for deeper skin tones
If your complexion is around Kim Kardashian (only person i could think of) or darker, then the middle shade may not show up, and if you have a really deep skin tone, the darkest shade wont work either. I recommend using the deepest shade for light eyebrow touchups. The middle shade as a highlight and the lightest shade on the inner 1/2 of your lid and blended outwards.

Emma Kirstine K.
Jan 02, 2012
Disapoiting :(
This product nearly made me cry... i ordered this of the net, because i couldn't find my wanted shade in any drugstore near me. - So when i finally got it, i was devastated. i had to litteraly RUB my brush into the shadow, to pickup any color, and then it had a crazy amount of fall out, but that wasn't the end of it. Because the color that i got onto my lid, was so very sheer, that it barely showed up on my lid... i tried with several different eyebases, but nothing worked...

one of the best i have used in years.
I love this trio palatte. I have it in Maritime and Orion. I mostly use the Orion because i love the natrual look. Its great for smoky eye or just follow with the light color as a highlight, middle color in the crase, and dark on the lid. Any way you want you really cant go wrong.

Great for the ££
I really like the colours, I used this all the time last year creating a simple/natural smoky eye for work everyday. i really liked the look but after an 8 hour shift i did notice the staying power wasn't amazing. The creamy colour was my favourite it makes for a lovely highlight. the medium slightly shimmery brown colour wasn't that intense so i had to layer it up quite a bit though the matte darker brown was softer and much more intense, i also used this occasionally as a brow shadow. All in all not bad for the price.

Not very impressive...too light
I got all of the palettes when they were deeply discounted last spring at Walgreen's. I also had a bunch of coupons, so I did not spend alot of money....only about $1 each.
That being said, the colors look beautiful in the packaging, but are very weak on my skin. Even using primer and a solid white base, it took way too many layers of this shadow to show up.
I gave these to my daughters to play dress-up with, I have no use for these. Before I let my daughter's at them, I tried some of the colors on a friend with a very pale complexion and this didn't show up on her very well either.
What a disappointment.
---