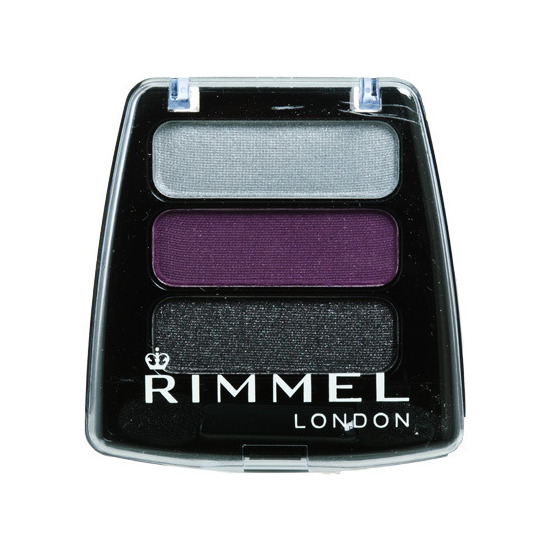 Rollover image to zoom
Reviews

one of the best i have used in years.
I love this trio palatte. I have it in Maritime and Orion. I mostly use the Orion because i love the natrual look. Its great for smoky eye or just follow with the light color as a highlight, middle color in the crase, and dark on the lid. Any way you want you really cant go wrong.

I love blue eyeshadows!
I got this as a gift for winning a contest on YouTube, and I absolutely love this trio! It's pigmented, very buildable, and it's all shimmer! I also like the sponge brush applicator that comes with it, it's a unique shape to fit my lids! I like that it's packaging is light and sleek, and it can fit in my wallet if I really needed it to! I have never bought a Rimmel product, so this was a nice chance to try one of their products.

Bad for deeper skin tones
If your complexion is around Kim Kardashian (only person i could think of) or darker, then the middle shade may not show up, and if you have a really deep skin tone, the darkest shade wont work either. I recommend using the deepest shade for light eyebrow touchups. The middle shade as a highlight and the lightest shade on the inner 1/2 of your lid and blended outwards.

Great for the ££
I really like the colours, I used this all the time last year creating a simple/natural smoky eye for work everyday. i really liked the look but after an 8 hour shift i did notice the staying power wasn't amazing. The creamy colour was my favourite it makes for a lovely highlight. the medium slightly shimmery brown colour wasn't that intense so i had to layer it up quite a bit though the matte darker brown was softer and much more intense, i also used this occasionally as a brow shadow. All in all not bad for the price.
---