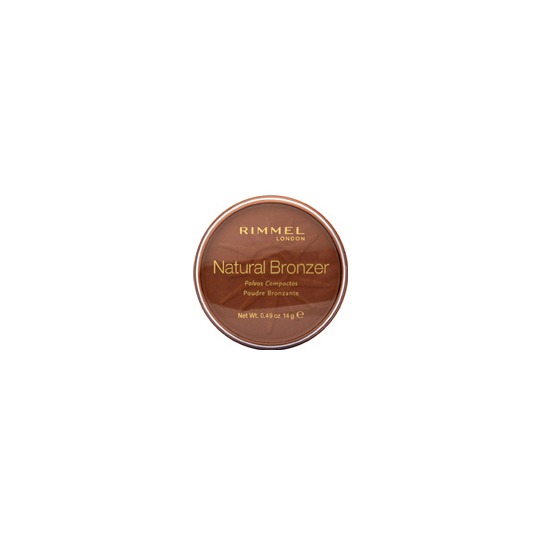 Rollover image to zoom
Reviews

Sojourner W.
Dec 27, 2011
Lives Up To Its Name!
This bronzer is perfect for that healthy summer glow and it only cost me $2! I got Sun Bronze which isn't really a contouring color because it blends in with my skin. Therefore during the summer time I used it as a powder since I didn't wear foundation (I only wore tinted moisturizer) and it gave me an all natural glow. It's winter now and I don't use it as much because I don't feel so "pale" and my skin hasn't lost its color. This bronzer has the right amount of pigment to give me a glow without overdoing it. This product was definitely one of my most favorite products of 2011 especially in the summer.
Pros:
- Price - Availability - Pigmentation
Cons:
- Color Selection

Great cheap bronzer
One of the few MATTE bronzers at the drugstore. I got mine in "Sun Light", and I feel like it is the perfect shade for my light-medium skin tone. It is so easy to use and blends well. It gives me such a nice sun kissed glow just like it claims. When done right, it can also be used as a natural contour. It does have a "sunscreen" scent to it, but once it's on my face I can't really smell it. It doesn't really last all day for me, but for the price I say go for it!

Natural Glow.
So I use this product for contouring and it's one of the best purchases I've made. It blends soo well and the colour is so natural. It is a really nice product for someone who wants a natural glow. This product does smell nice which is another advantage and I will be buying some more.

adorable
this bronzer when i first bought it i thought it was a cheap end low grade bronzer that would give no pay off. i still til this end use it and i found it two years ago. i dont need alot of coverage but i can build with this if i wanted to. its good for my oily skin and the shimmer goes soooo good on my cheeks. i love it product.

LOVE this bronzer!!!! Great for contouring!
This bronzer is probably the best one for the price it's worth (which is super cheap!) I'm already hitting the pan on it, and I definitely want to get more of it. I like the fact that it's not way too pigmented, so I don't end up adding way too much & then ending up looking overly bronze. I also like that it's matte, hence the name "Natural". I like using it for contouring as well as bronzing. Always reaching for this one!!

Looks very natural
I love this bronzer. It looks so natural and is the perfect shade for my skin (I bought the SUN DANCE shade). The fact that it is a mineral powder is an added bonus. I use it all the time for an over all sun kissed look and contouring. I believe I bought it for about 5-7 dollars. The glow it gives to dull skin is addicting and it's really hard to over power yourself with it. A great blending formula gives the perfect result every time. I recommend this one hundred times over.

Perfect- For an everyday look!
One of my favourite bronzers for the price! I've been usin this since summer, and it just gives this natural glow that I bet we all look for in bronzers. It's so easy to apply, and it doesn't give your face a very powdered look, which is also great! I use this for my cheekbones (before blush) and to contour my nose. it's very good for both, and it's great because it fits my skin all year around. I would definitely recommend this to anyone.
---