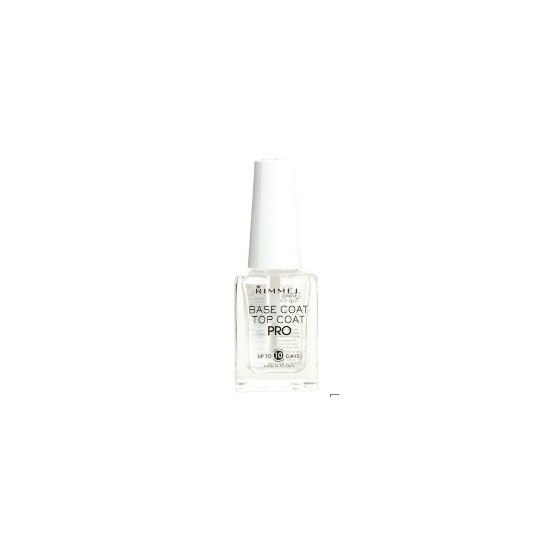 Rollover image to zoom
Reviews

I have used many base/top coats in the past but I must say; this was by far one of the best ones! The brush is wide and can fan out perfectly to make application a lot easier, also I have noticed it stops nail colour from staining my nails. It leaves my nails feeling very healthy and strong 10/10 for base coat. As for a top coat it protects the paint from chipping, I have used it with the cheapest nail colour I own and it has been kept on without a single chip for over a week now as well as giving it a glossy finish. The only problem I have with this product as a top coat is: I find it can take quite a long duration of time to dry. I can become very inpatient when waiting for my nails to dry. This makes me quite fidgety. So my polish can be ruined due to the wet topcoat because I have moved around or something. Definitely a product worth buying though!
Great brush!
This polishes brush is AMAZING! It's very wide and literaly fans out as you sweep it across your nail! The polish its self is alright as a top coat for making your nail polish stay on long but it gives your nail a faboulous glossy finish! As a base coat I love it! I've had nail polish on for almost two weeks before, and this thing has kept them totaly unstianed! Its as if I have a sheild underneath my polish protecting my nails!

Before I bought my current base/top coat I used this amazing puppy ALL the time. The main thing that I loved about it was the brush. It was wide enough to evenly coat my nails without making it uneven and it dried quickly. And when I put nailpolish over it, my nails were finely protected and it helped give my polishes a boost by creating less streaks and uneven coatings. When I put it on as a top coat, it dries fairly quickly and gives great long lasting shine. Love this product and I would recommend it to anyone who is in need of a good top/base coat at a good price.
---