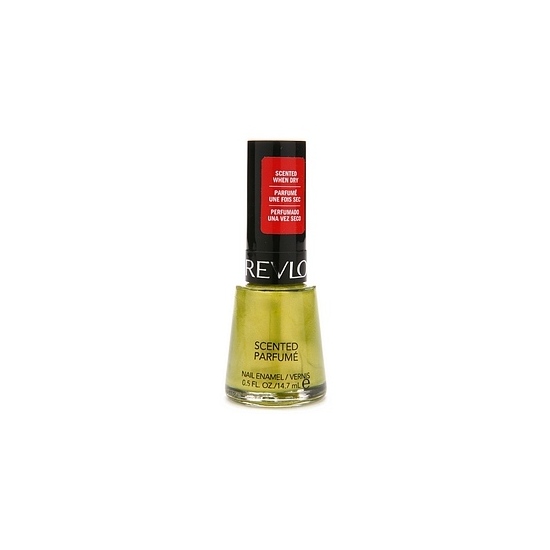 Rollover image to zoom
Reviews

Got this a while back and love the beautiful chartreuse color but it takes a few coats to get it super bold. I wear it all the time and usually on my toes because the smell is AWFUL. I get such a bad migraine from this smell that I rarely wear it on my fingers and when I do I have to use extra topcoat just so I can smell it as little as possible! I love the polish but it's not very good for migraine sufferers to use on fingernails!

I have a few of these...I really like them. The scent doesn't come until they dry. They smell super good. Cotton Candy and Bubble Gum are my favorite scents. However, my experience was that these don't work with the shatter nail polish. I tried the white OPI shatter and it didn't work at all. I guess it's something about the scented formula.

Great smell
I bought this in the shade Gum Drop, which is a pale lavender. When you paint this polish on, it just smells like any normal nail polish, but after it dries the polish smells like candy! It's such a good smell and it actually lasts for a couple of days. I have to say that this polish formual is just like any other Revlon polish. Although I find that with one coat of this it is opaque enough for me. If you apply two coats of this shade, the changes slightly than what you see in the bottle. Over all these scented ones have a good range of colour and it is a good price as well.

They really smell!
I have two of these, the raspberry and which ever one is supposed to smell like the beach (I seemed to have misplaced it and forget what it's called) anywho, the colour looks amazing and they smell for a really long time! I will forsure buy more of these in the future, but for now I have a few more important ones to buy. I love these<3

Interesting scent
I bought the shade 'Gum Drop' about a year ago and i love it,it's a light lilac color that only looks good for fair skin girls,cause it doesn't looks really nice on my darker skin tone :( But the scent is like normal nail polishes when just being applied on but once it dries,it smells like a candy yummmmm,and the scent of it can last for a few days,which is a good thing for such a cheap price,but here's the thing,you have to apply at least 3-4 coats to cover up the dark spots cause the nail polish has lots of water on it so it's really watery,that's my opinion on this product,and i guess i love it :D

Violet likes DM S.
Jul 10, 2011
Sniff my Nails.....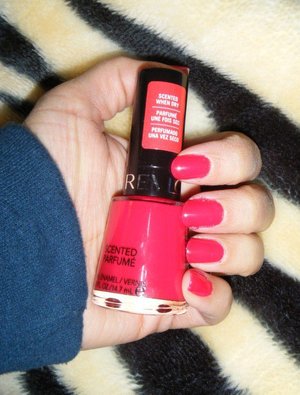 Is what I tell everyone when I wear these lol. The first one I bought was Mon Cherry which is not only cherry scented (yum) but it's also a gorgeous red color. I then went out and bought cotton candy and not so blueberry which is my new favorite.
---