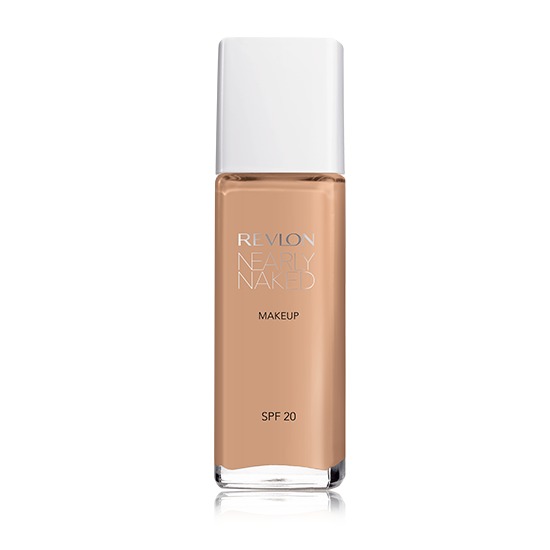 Rollover image to zoom
Reviews

Stephanie M.
May 01, 2013
Better than Urban Decay's Naked.
I bought Naked when it first came out and I was in love. I purchased Urban Decay's Naked for $39 at Ulta. It contained 1fl.oz of product. I purchased Revlon's Nearly Naked at Target for $7.45 and it contains 1fl.oz of product. When Nearly Naked came out I was doubtful that Revlon would deliver the same results, but not paying $39 for a foundation would be great. Personally, I loved Naked because it got rid of the redness on my face, and it even covered my freckles. With Naked I noticed it does not provide enough coverage to my blemishes as I would like. Naked also claimed to be "stackable", however, I found that was not the case. Maybe I just didn't try hard enough, because I don't like to cake my foundation. Another issue I have with Naked is its wear time. I found that it would only last for a few hours or so before I need to reapply or touch it up. When I tried Nearly Naked, I was very impressed. It had the same coverage regarding evening my skin tone out. In addition to this, it covered my blemishes. I noticed a difference regarding its weight tough, I knew that I was wearing it where as with Naked I would forget I had it on. The wear time of Nearly Naked impressed me, it seemed to last all day. Bottom line, I feel that at this point, that buying Naked is just paying for the label and the pump. Both products are good, but personally I think I prefer Revlon's Nearly Naked.

Love the way it feels on my skin
I fell in love with this product once I applied it to my face. I love how light it feels on the skin. I am the shade 160 fresh beige and found it to match my skin color perfectly! To apply it i pour it onto the back of my hand, then dab dots all around my face and blend it out. What I noticed though is that dries pretty face. But besides that I'm in love with this and could see me using it for quite some time.

AMAZING!!
I cant believe how perfect this foundation is, i am extremely fair with a cool pink undertone and this is just perfection. I want to try the powder foundation next and i hope they continue to expand this line in the future maybe adding blushes!!!

It's a'ight.
This foundation isn't an exact dupe for the Urban Decay Naked Foundation but it's close. The coverage is light to medium -more than a tinted moisturizer, but less than the Revlon Colorstay Foundation- and is not very buildable. It does feel light on the skin but again, not as light as the UDNF. I apply it with a Real Techniques Buffing Brush and it works ok for me. It isn't the greatest for oily skin but when used in conjunction with an oil-control primer it lasts longer.

Ehh
I tried this foundation in the store looked like it matched than i got home saw myself in the sunlight and omg i looked orange and shiny. I dont know why people like this foundation do much it doesnt give nice coverage.

I ABSOLUTELY LOVE THIS FOUNDATION. I would say this is better than my MAC Studio Fix Foundation. It's dewy and very skin-like. The only thing I don't really like is that it doesn't stay in place during the day even with a primer. After 5-8 hours, it's already gone. But as far as finish and coverage goes, it's pretty damn great.

My Favorite!
I love the way this foundation is so lightweight on your skin and feels great! It kind of reminds me of the true match "Lumi" by Loreal, but this one feel so much better on your skin. I have oily skin and this foundation blocks all the oil. This foundation also lasts SUPER long, defiantly something am going to use for a pretty long time. love it, very satisfied with this foundation!

I love this!!!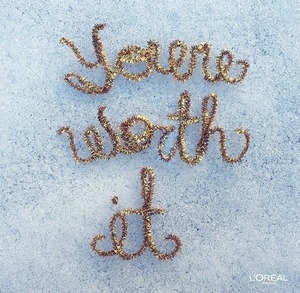 I've been looking for foundations for a long time. Trying to at least match my skin tone! I have oily skin, and it's AWSOME! It has that matte but slight glow look that makes me look so natural! I will so buy this again. Finally something that works!

Favorite foundation!
LOVE this! I love the buildable coverage, it offers medium to full coverage if you layer it twice. Love the smooth, silky texture and how it feels so light and comfy on skin. It never looks or feels cakey. It has a slightly luminous quality that makes my skin look glowy and healthy. I've gotten numerous compliments on my skin when wearing this. I did have issues color matching, however, which shows my inexperience with base makeup! I tried the first shade (Ivory) and it took me till a fourth of the bottle down to realize it was wayyyyy too light and pink toned! I recently got Vanilla (too light but better undertone for me) and Shell, which seems to be a great match. Finally! So, I had to play around to find the best fit, unfortunately, because drugstore makeup prices are rising, especially for foundations. This buffs out perfectly on a brush and I love the full coverage and finish when I use my beauty sponge. As soon as I heard about this foundation and its sorta dupey nature to UD's Naked Skin, I was all over the cheaper, easier to buy alternative. I wouldn't say this foundation is a dupe for the Naked Skin, but its such high quality and feels high end, for being in the drugstore. The design is adorable and super chic, the only caveat being there is no pump so sometimes more spills out on the back of you hand, that you don't need. But honestly, I could bathe in it. I'm not a hundred percent sure this is a perfect match, but its close- and its kinda impossible to find one as the color on our face, neck and chests are totally different! Surprise, the wonders of our natural pigmentation! But anyway, I don't see the need to run off for a super high end foundation when this is right at your drugstore. I don't experience any flakiness with this even if I haven't exfoliated the day I'm wearing it. (Although the NN powder emphasizes my flakes). Its very moisturizing and refreshing to skin, so great for dryer skins, but I'm not sure how much an oily person would like this. Seriously my HG foundation. And if you need to customize a shade further, just mix and blend a few together. I am still really bad at foundation matching, but I think I've finally figured this one out. In the future I need to get MAC matched, though. That might help when I get other foundations in the future.
---