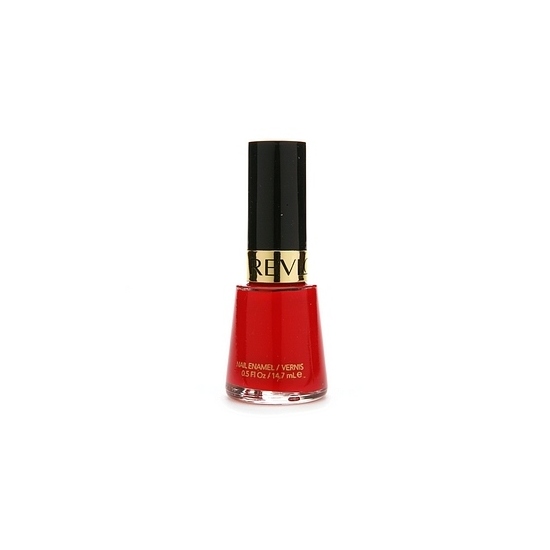 Rollover image to zoom
Reviews

Revlon Graffiti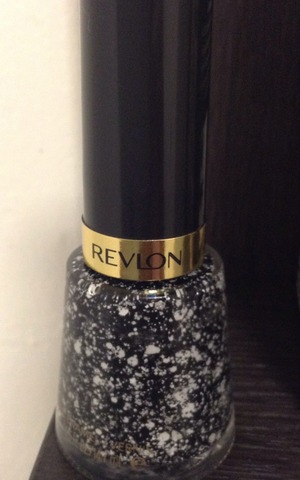 I love this polish, especially because the glitter chunks inside are so random. You have round ones, thin ones, small one. It really adds a nice finish on top

The perfect nailpolish
Revlon Nail Enamel has got to be one of the best. The colors are always so vibrant and gorgeous, they don't chip off easily and they're easy to apply. They don't spread around your fingers and make things messy and the consistency is so perfect that no matter how many coats you apply, you never get those strange lumps or funny textures.

Best drugstore brand out there
I'm a mom to three kiddos so basically I'm always washing my hands. These polishes have a great staying power. Great colors, I wish they posted more of their colors on here. I use Creme Brulee If I'm going to church and want a ladylike light color. But I tell ya I'm more of a vixen So naturally I gravitate to Revlon Red or Valentine. Or one of the classics such as Cherries in the Snow...I Love those colors and Revlon is a great and trusted brand.

I think i love it
I think i love it cause this is far by the cheapest and nicest nail polish brands in my country,and this nail polish in 'Black Lingerie' is a really good black color for me,it doesn't chip really easily and the brush tip is really fine,which is really good cause you can carefully use it to avoid over painting to your outer nails,i just love all of Revlon's nail polishes :D

HG Nail Polish
Revlon is the only brand of nail polish I buy now. The colour selection for every season is always gorgeous. I love that Revlon's colours aren't cliche like Essie's or China Glaze's and OPI's but still always on trend and unique from the others. They also last long on me and are highly opaque. And the best part is, they're cheaper than most other drugstore nail polishes and the names of the colours are so interesting!

OMGAHH SCANDALOUS
Revlon nail polishes are the best drugstore polishes ever. I really like scandalous which is a black base with dark purple jelly and many sized glitters. I initially bought it because it was a dupe to deborah lippmanns bad romance. Scandalous is gorguous & I always get a bunch of compliments when I wear it. Revlon nailpolishes last sooo long on me!! it can last up to a month without chipping!! <3 <3 <3

Color : Scandalous This is a black color but not to black with a lovely purple speckles in it some are small and some are bigger shaped. I love this color

Christina L.
Nov 07, 2011
Worth it!
I am absolutely in love with Revlon nail polishes! They are my favorite drug store nail polishes along with Sinful Colors. I first bought Pink Chiffon and fell in love with it. Wore it for weeks and weeks and finally bought more, including Minted and loved them all. Definitely recommend, especially since, at least at Ride Aid and CVS, there are always sales on them.
---