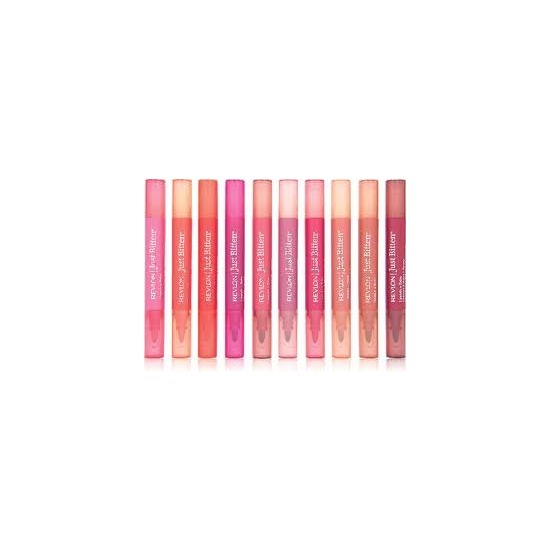 Rollover image to zoom
Reviews

I love it!
I bought this lip stain and I tried it on and OMG. it looked amazing! I was taking all my makeup off and going to sleep and it literally wouldn't come off! I went to sleep with it on and it was still on in the morning! I thought it was crazy and it was great and unlike a lipstick or lipgloss it wouldn't come off in your pillow or something. now I tried the lip stain on maybe 3 hours before sleep so it wasn't on the whole day but the fact that it was still on the next morning shows it is great and will stay on. the only problem I had with it is the color was flame so i thought it would be coral or red but I put it on my arm and it was pink. the pink was nice anyway and I think putting the balm over it made it better or a lipgloss from ulta I put over it and I looked nice too. well this stuff is great and I recommend:)

Poor quality
I have the shade "Adore", which is a deep red color. The pigmentation is terrible and it dried out my lips to the point where they were cracked and peeling! It highlighted a lot of fine lines. It is neither a stain nor balm; it lasted all of thirty minutes before I had to reapply. I must admit the scent is quite nice but overall this product is awful.

I love all 3 shades I've bought.
I bought 3 of these when I was just starting to like red lips. I got Flame, Gothic & the purpleish berry shade. I don't remember what its called. Anyway, these can look a bit patchy. My solution? I get my ring finger a little bit wet, like 1 drop of water & use it to blend the shade & even it out. The result? Hours of fierce lip color. I'm not a big fan of the balm, but as something I keep in my purse, its very convenient. the only downside I can think of is that when i keep it in my purse as opposed to with the rest of my stash is that they tend to dry out quicker. Not a big deal as it is expected from any marker type product. I usually just take it out & store it upside down for a few days & its ready to go again. I'll be buying tons more soon.

I bought this two days ago and was very impressed with the results I got. I had been wanting it for a very long time. This is the first lip stain I have purchased but I absolutely love it. I love that it comes off with makeup remover. I got the shade Passion and it's a very nice pink color. I am so excited to wear this and will definitely be repurchasing and purchasing more shades.

Great Way To Get Into Lip Colours
Tried this out, firstly I really like that the lip balm doesn't actually have a scent and while it's the balm itself doesn't have the best staying power, I found that it's best thing to apply after using the actual stain part of this product, after the first application of the balm, it doesn't really matter what you use in my opinion but the balm just really seems to lock in the stain.
The stain application was really easy, with no issues with bleeding past the lip line which was a lovely and unexpected trait as I thought with a product such as this, bleeding would definitely occur. I also found that this product doesn't come out with too much of the stain at once, which makes application easier as it allows you to take your time and build the product up from being beautifully subtle to extremely bold depending on what you're after.
My only qualm about this product is that you can't put the lid on the product and I'm just one of those people who always seems to be losing lids.

Impressed
I bought the shade Frenzy today and it's beautiful. I was worried about the product bleeding on my thin lips, I was pleasantly surprised to find that it doesn't. I had to put two coats on to stop it from looking blotchy but that's not something that bothers me. The staying power is on the better side of average, it doesn't come off while kissing but making out on the other hand fades it. Eating isn't a problem and the balm on the end feels amazing and has been super moisturising so far. I'm impressed after having heard so many bad reviews.

Did not like this!
I actually just threw mine out the other day and I only ever used it once. I tried it again to see if I changed my mind about it, nope! I forget the color name that I had but it was the bright pink one. Horrible color on me and maybe just in general... And for only using this lip stain once I went back and saw that the balm side was broken off. What a waste. I won't ever purchase this product again.
---