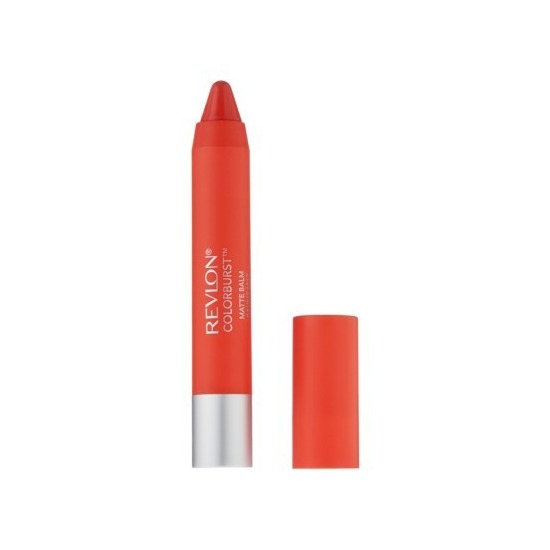 Rollover image to zoom
Reviews

Pretty shade of Pink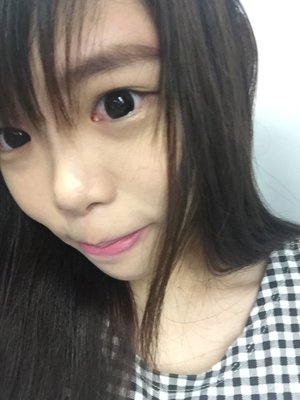 My first even lipstick and I love it! But since it's matte and I have dry lips on regular basis it's recommended to put on a layer of lip balm first. Also this lipstick has a weird minty sensation when applied on the lips so hmm kind of weird? A good lippie overall! 😉💄

Awesome!
These are awesome! I have 2 from the collection. They glide on smoothly and feel very nice on the lips. They have a nice selection of colors to choose from and they aren't super expensive. I love the minty scent and the fact that they are retractable, so no sharpening needed. The only downside is that they can be drying after wearing them for a while. I get about 3 hours of wear without the drying effect. However, this can be fixed by reapplying a bit. Overall, awesome product and I will be purchasing more!

Love it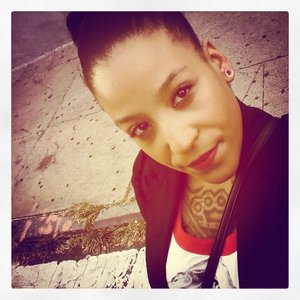 I love it it glides on real nice nd creamy. only thing I didn't like was at the end of the day it pretty much ended up smudging a great deal but nothing some regular lip balm nd touch up can't fix its also not as matte as I wanted it to be like lime crimes matte lip color over all I love it

I LOVE THIS SO MUCH OMG
I have a friend who wears a bright pink matte dollar store lipstick to school everyday. It looks so pretty and great, but I didn't want a dollar store one because of quality. So, I went to Target, looking for a bright pink matte lipstick without any carmine or lead in it. I saw this, looked at the ingredients, and immediately fell in love. In the car, I tried it on. It is the perfect color to match the lipstick my friend has, it minty (I absolutely love minty things), it feels great, it is indeed matte, and just overall AMAZING! It is very moisturizing and terrific and all good things. I would recommend this to whomever is looking for something like this.

Must have!
I know in the beautylish picture it looks red, but unapologetic is the perfect hot pink! I use this all the time, I've almost hit bottom of the tube! I adore this shade for pretty much anything. Days I don't feel like putting a full face on, I fill in my brows, apply this, and I'm good to go! Xoxo~ Kenna 💕💎

DEACTIVATED A.
Jun 24, 2014
It feels velvety and I was actually surprised because I expected it to be the same as the Just Bitten Balm Stains. The matte of it even looks velvety and didn't accentuate lines or dry up on me. It smells like mint just like the balm stains. I'm in love with the Sultry color.

Fantastic Product!
As soon as I saw these in Target I knew they needed to join my collection. I didn't focus on their shiny laquer counterparts because I feel like If I want a shiny lip, just use a satin-y lipstick or throw on a gloss. I would have tried the Laquer Balms but I didn't want to go on a spending spree! Anyway, please don't confuse them with the mediocre Just Bitten Kissable Balm Stains- they are nothing alike! THESE ARE NOT TINTED LIP BALMS. These are REALLY PIGMENTED LIPSTICKS in a crayon format. They are extremely creamy and leave a beautiful, natural stain on the lips. You get a lot of product as these are twist up (like the Just Bitten ones) and I find them really easy to use. I like to line my lips first to create a base for these to stick to and define the lip shape I want, as they are really creamy and might migrate without a liner. Then I just slap this on and they look great! Only caveat is exfoliate and moisturize before wearing these, especially the LIGHTER shades, like the bright cream/coral shade because it will settle into lip lines and dry patches. The darker shades don't seem to do that, but that's also because the colors are darker, thus not showing off your lip issues. The only other con would be that the color of the tubes doesn't match the product to a T. I thought the bright red shade would be a brick red, based on the tube color, and the rose mauve shade to be a little different. But all in all that is really minor. I got three shades to play with: Sultry, Standout, and Shameless-my favorite!
Sultry- beautiful mauve/rose, great for everyday, darker than a medium pink or rose. Would pair well with neutral or smokey eyes and rose toned cheeks. Beautiful, everyday shade and I'm glad I picked this one up! In a sea of nudes and nude pinks this is something special and would work with a lot of skin tones. Standout- True red shade, great for pin-up and retro looks because of its creaminess, long wear and amazing opacity. I thought the color would be more of a brick red (reddish brown) based on the tube color, but that's OK that I ended up with such a vibrant red! Shameless- Must have shade, especially if you're into PURPLE. I am so happy there are more purple lip colors at the drugstore because not everyone can online shop the indie and funky brands that sell purple and funky lip colors! This is one of the best purple shades in the drugstore. There are a few really nice purples I have in my collection from the drugstore but this one is the BEST. If you only snag one of these products, just get Shameless!
---