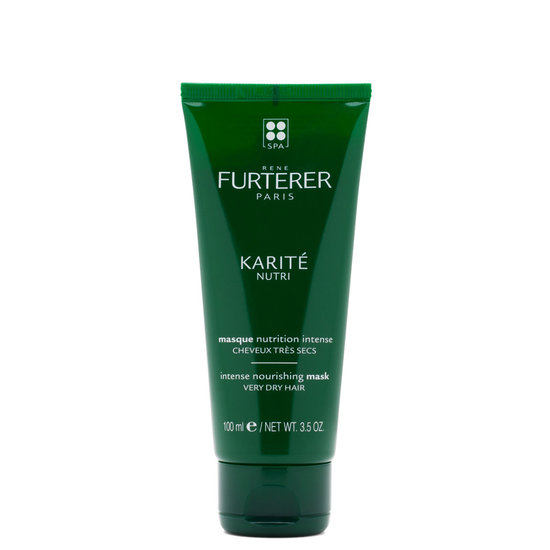 Rollover image to zoom
Reviews

Luxurious Moisture for Lasting Softness
This buttery yellow mask is heavy duty rehab for whatever ails your hair. It's packed with lots of emollients and oils that really helps my frizzy dry curls but it can be a bit heavy if I'm not careful. I like that it's silicone free and designed for dry, damaged hair. I've tried a lot of hair masks and have not really noticed a difference after using them.
Honestly I didn't even really think they were a product worth using. But this mask changed my mind since I noticed an actual improvement in my hair. Highly recommended but unlike other hair masks that tell you to use a "generous amount" you would want to start with a small amount and then work your way up to more if needed. The tub size makes it a bit harder to control the amount you're picking up so I would perhaps try the tube first to get the hang of how much you need. Since it's so rich, I think a tube would last a long time.

Immediate Soft Hair!
I have extremely dry overprocessed hair and looking for a product to add some moisture back into my hair while making it feel soft but not too weighed down. I decided to use the Karite Nutri Intense Nourishing Mask and boy am I happy I did!
I used this product as instructed. I shampooed my hair, towel dried it a bit, then added the mask and let my hair soak it up for 5 minutes. As my hair was soaking in this lovely smelling mask, I brushed it to ensure every strand was covered. After, I washed it and IMMEDIATELY felt a difference in my hair. I thought maybe the softness would fade away once my hair dried but nope! After my hair dried, I was still able to run my fingers through my hair. My ends didn't make an appearance as much as they usually do and my hair had a nice shine to it without looking weighed down or oily. It was so soft which my hair has not felt like that in years.
I've only used this product twice and I'm already impressed by the results. I plan to use this twice a week and look forward to how my hair will look a few months from now. So happy I found this product!
---