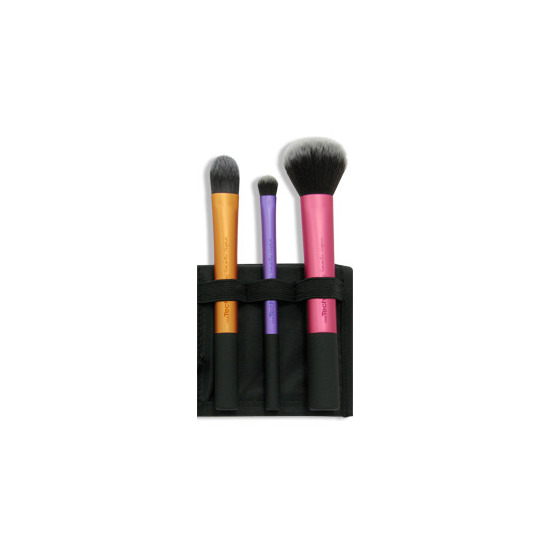 Rollover image to zoom
Reviews

PixiWoo does it again!
After watching them on YouTube and meeting them at IMATS in London I had to get these. I went to Ulta soooo many times and they were ALWAYS sold out! I finally got my hands on them and they are some of the best brushes ever. Silky, soft, blends in everything beautifully! I hope she comes out with more! Maybe their own makeup line eventually would be awesome! :D

Incredible quality at a great price!
I have been hearing people rant and rave about this brand for months, and then I finally took the plunge, and picked up this set. As soon as I used it, I ordered the rest of the sets and a few singles. The quality is amazing. I use so many of these daily, and the little stands they come with are so handy for a compact brush stand that you need to travel with! Definitly a great buy!
Mischelle M.
Mar 07, 2012
Best Investment Ever!!!
I have purchased every brush set from Samantha Chapman since they debuted. These are the best brushes ever!!!! I was skeptical at first because the rubber on the end did not look sturdy and I was unsure how they would deal with the frequent washing and sanitizing over time. Lets just say....they have stood up to the challenges of a pro artist. I could not live without them.

Great set
The multi purpose brush is great for setting powder on foundation, but could be used as a blush brush. Very soft and blends nicely
I used the eye brush as a lid brush and really like it.
The foundation brush is a little small but I love the way it applies foundation so that con is overlooked for me. Really love this set

Amazing
I reach for these brushes all the time, and each and every one of them do something amazing! They are soooo soft, don't shed and can easily be cleaned. I really love the multi tasking brush, it's literally good for everything! I would buy multiples of each and every brush :)

I go for this foundation brush first when applying cream foundation. The eye brush I use for blending out concealer which I love this brush for. And the large powder brush is great for applying a nice coverage of powder. These are used and abused in my kit.

Catherine M.
Sep 29, 2011
Amazing Quality
i recently picked up this set at my local ULTA and Love everything about this. I love the travel friendly packaging. Like the fact that I can carry it in my purse or if I am at a vanity I can stand up the little puch and hold my brushes up. My favorite brushes when I am traveling. Budget friendly and. They offer great application and are very good quality brushes. I plan on getting some more from this line!
---