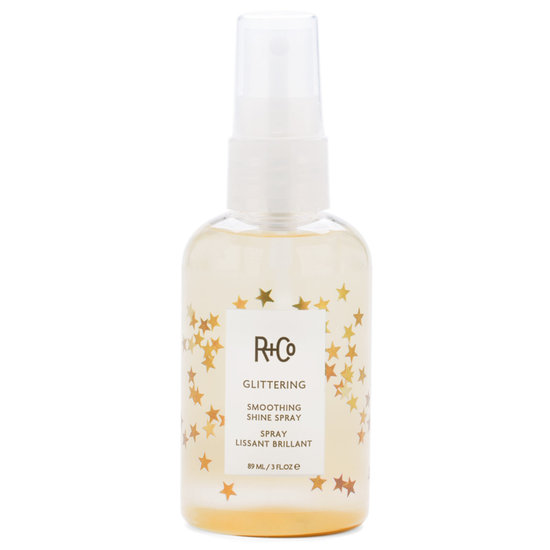 Rollover image to zoom
Reviews

Team
So much better than expected!
I was a little nervous to buy this product as I was concerned it would be overly greasy or overly glittery but ITS NOT. It's perfect. I have naturally curly/frizzy hair and after I style this is the perfect finishing spray. It's not too greasy at all, it gives my hair just a hint of shimmer and it smells SO GOOD. I will definitely re-purchase.

Love this - 5 Stars!
This is an absolute gem! It is NOT overly glittery or anything remotely over the top. I wanted something for shine and this product did that and more! It tamed frizzy hair and provided a really beautiful shine with a hint of sparkle!! Don't go overboard or it can be oily looking. Aside from using it straight from the sprayer, I also put it in my hands and rub them together and toussle it through my hair! Very unique and beautiful product (and it smells great, too!).
---