Super-Fast Drying Top Coat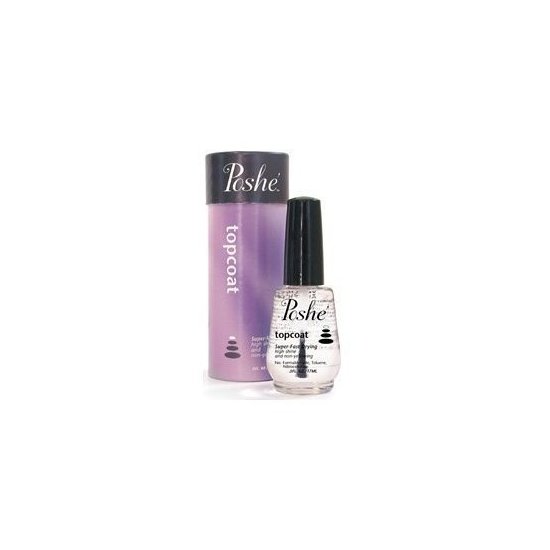 Rollover image to zoom
Reviews

Super Fast Drying Top Coat, High Gloss
This nail polish claims to be anti-aging, for natural or artificial nails, non-yellowing, no UV lights or heat needed, highest gloss available, chip resistant and has 2 UV inhibitors and dries manicures in 5 minutes.
I noticed the Poshe box had different rewards that this top coat won like 5 Allure Editors Choice Awards and Top 5 Readers Choice award in 04', 05' and 06'.
After layering it over my nail polish I noticed it looked really glossy (which I like). The brush was nice and long so it was a great shape for application. I also noticed that it reaches the bottom of the bottle so It will be easy to get product when its running low. The polish was thick but easy to control and laid over the nail nicely. I let it dry and after about a minute or 2 i touched my nail to see if it was even dry and it was! I wait a couple more minutes to be sure and my nails were totally dry! I was totally impressed by the end result. The polish did not leave any streaking, no bubbling, etc. After feeling the top coat, it seems like nothing will chip my nails. Seems like a tough top coat. Also, my nails look incredibly shiny!!
Pros: nice brush applicator, makes my nails look incredibly shiny and feels tough, dried completely in 5 minutes, no streaking or bubbling Cons: Packaging seems cheap and is tough to get open
I think I paid about 8-10 dollars for this polish but it was well worth it. There is about .5 fl. oz./15 ml. Can be found at your local drug store.
I WILL be buying this top coat again and definitely recommend it.
xo Ariel
---